September 12th, 2016
Fantastic Team
How to's
Last update: 4 months ago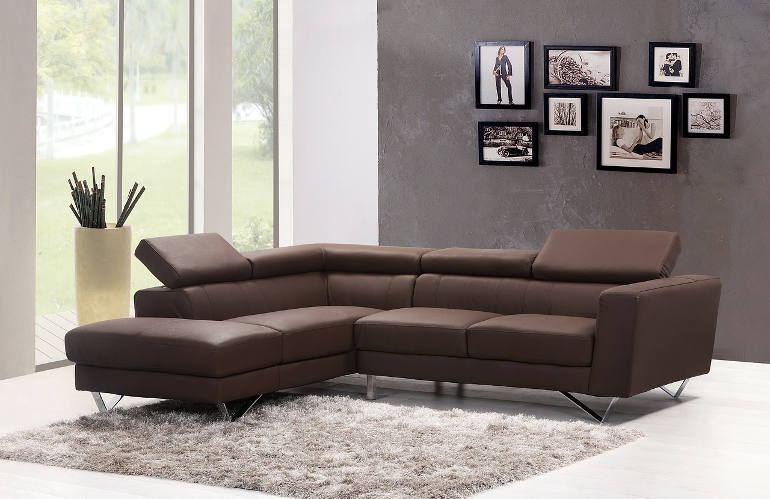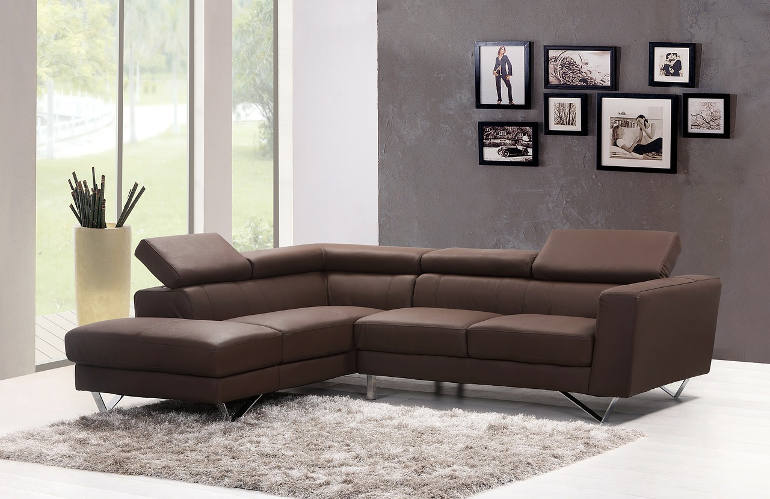 When choosing a carpet, what should you pay attention to the most so that you can give your room the desired stylish look? First and foremost – you have to pick the carpet's function. The soft flooring can either play the role of a noise and cold insulator or it can serve as a large colourful spot in the interior.
You have to few things before getting the new comfy addition:
What types of carpet materials you can choose from?
What carpet colours will fit your needs?
What are the most popular styles and patterns?
What type of carpet is the easiest to maintain?
But, going even further, you'll have to ask yourself this – will its basic function be able to give your feet the feeling of softness and warmth?
Why is carpet important in the first place?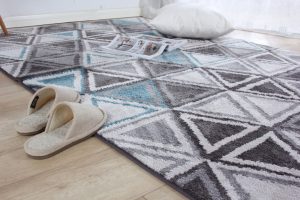 A high-quality carpet transforms your home, making it warm and cosy. Consider the following benefits when choosing a carpet for your home:
Comfort. Laminate, terracotta, marble or granite flooring – neither will ever give the room the comfort that a carpet can offer.
Health. Carpets are known for their dust-holding properties that conduct the healthy home environment.
Easy maintenance. You don't have to wash or polish the carpet every day. If there's dust on it, it's less visible compared to other types of floorings.
Sound reduction. The carpet is an impeccable noise isolator.
Warmth. A thick carpet does a great job at protecting your feet from the cold. It also normalises the humidity in the room.
Foot massage. A woollen carpet massages the feet (especially if you have the habit of walking barefoot). This improves your organism's overall health.
How do you determine a good quality carpet?
There are several things to consider when choosing the best quality of a carpet:
Fibre density
The density of the carpet fibres is one of the most important ways you know the carpet is good quality. The higher the number of fibres stitched into the backing, the better quality it is. Sometimes you might find less or no covered spots which is a signal of a lower quality carpet. Furthermore, if a carpet has the same features like pile types, types of materials etc., density can indicate its quality.
Face weight
The face weight of a carpet is related to the weight of the fibre's only without the backside material. Carpets with higher density usually weigh more as more and high-quality fibres are stitched on them. Heavier carpets are more durable and resist the pressure in the high-traffic areas and massive furniture.
Padding
Padding is an important addition to the carpet fitting as it supports the carpet and makes it look lush and comfy. Not only that, but the underlying keeps the carpet from getting worn and makes the cleaning process easier.
Anyway, the common understanding is that the thicker the padding, the better quality you get. Well, this perception is wrong because thickness can actually hide and compensate for the lower quality of the carpet.
Warranty
Carpet warranty is another influential quality factor. It shows you the durability of the carpet. So, when you set aside a decent amount of money for a carpet, you have to look for at least 7 year wear warranties. Other warranties to check for are a stain warranty, texture retention warranty and fade resistant warranty. Each one indicates if the carpet you've chosen is high quality.
Which type of carpet materials is the best?
Now, when we've determined the quality of your carpet, you have to make a difference between each carpet material and decide which fits your needs the most.
Synthetic materials
Nylon: known also as polyamide carpet is the most preferred carpet due to its qualities. Nylon carpets are durable, stain resistant, easy to maintain and at the same time soft. They are suitable for busy areas with pets and children playing around, as well as commercial facilities.
Olefin: polypropylene carpets are resistant to stains, but the most popular quality is that their colour sustains for a long time. They are water resistant and can be treated even with bleach without fading the colour. Olefin carpets are a great option for places with intense light. On the other hand, these types of carpet materials are after nylon and polyester types of carpets for their longevity. Anyway, olefin carpets are another good and economical choice.
Polyester: among the synthetic materials, polyester ones are maybe the most stain-resistant materials, as well as colourfast, rich in styles and great pattern options. Anyway, polyester carpets can fit rooms with moderate traffic.
Natural materials
Wool: wool carpet materials are natural, deluxe, soft and colours look richer. However, this type of carpet material doesn't resist stains and its maintenance is not as easy as with synthetic materials.
Sisal: sisal is durable, comfortable and has this natural appearance. It's the perfect solution for living rooms, stairs and hallways.
How to choose a carpet colour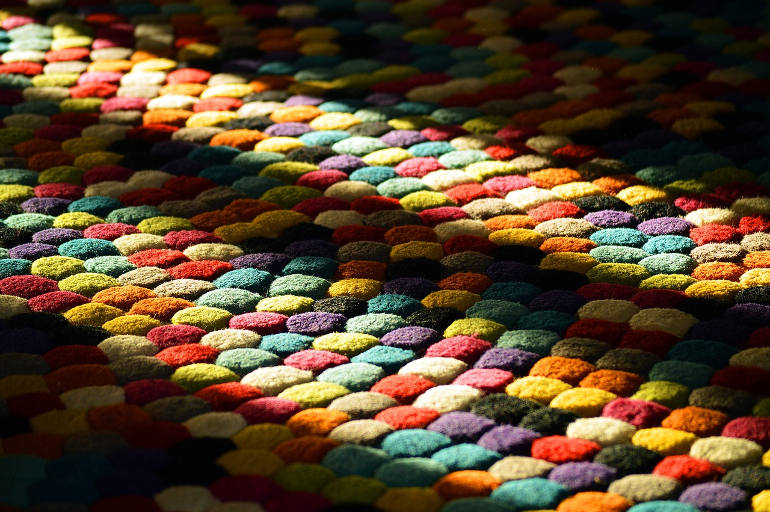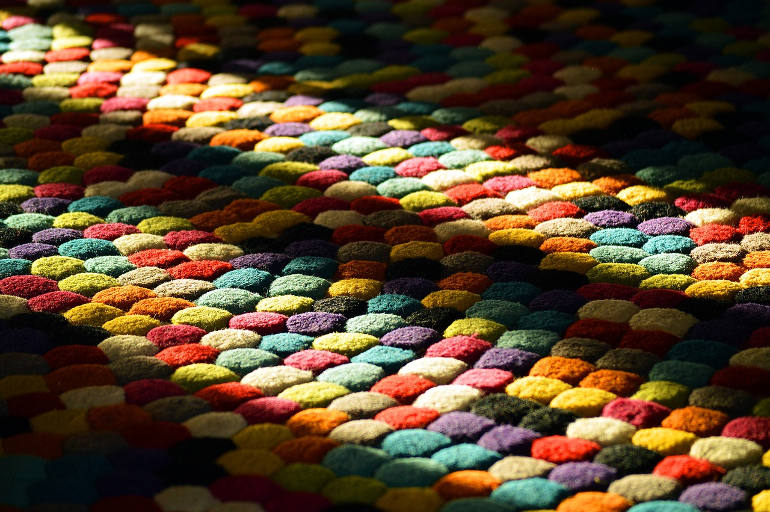 The carpet colour affects the appearance and size of the entire room. You can use that correlation to create cosier or a more spacious room. Also, bear in mind that shades can fade in time, depending on the carpet material. So we recommend looking for at least one (up to two) shades darker when making carpet choices. Here are some tips to consider when it comes to choosing colours of carpets:
For well-lit rooms, where windows are facing south, floorings with cold tones are more appropriate.
For darker rooms, better choose a carpet with warm nuances.
For a stylish look of your place, pick carpets that match the tone of the floor beneath them.
For too dark floor (black, dark-grey/brown/red), you'd better choose a contrasting colour or a bright carpet with ornaments matching the floor's dark hues.
To accentuate the original furnishing, pick a monochromatic carpet, because otherwise, you will draw the attention out.
What are different styles of carpet?
The styles of carpet depend on the pile types. This means how the material is cut. There are three main pile types: loop pile, cut pile, cut and loop:
Cut pile
Cut pile carpets have their fibres cut (as the name suggests) and twisted at the same time. They are one of the most popular carpet styles and usually are made from polyester or wool. Cut pile carpets are soft and resist flattening. However, this style of carpet is difficult to clean because sloppy fibres allow dirt to access the carpet. The most popular and traditional carpets are frieze carpet and saxony carpets.
Loop pile
On the contrary, loop pile carpets don't have cutted ends and create this curvy effect. Most commonly this carpet style is made from wool, olefin and nylon. They can endure in areas with heavy traffic like hallways. Also, tracks from vacuuming, footprints and other heavy objects won't be left. However, sharp things like cat's claws can damage the carpet. Such objects will loosen and rip up the fibres. One of the most popular carpets is the Berber carpet style which is versatile, durable and stain-resistant.
Cut and loop pile
As the name hints, these pile type carpets are made from a combination of the above-mentioned styles. These carpets come with a wide range design patterns and textures, but can be challenging for cleaning. Also, they not appropriate for families with animals. However, they can be a nice addition to your bedroom as a low traffic area.
You can choose your carpet pattern by the design. You can find patterned, striped or textured carpets on the market. So, consider the way you live, do you have pets, children who play around, what is your budget which can help you pick the right carpet style.
How to choose a carpet that matches the room's style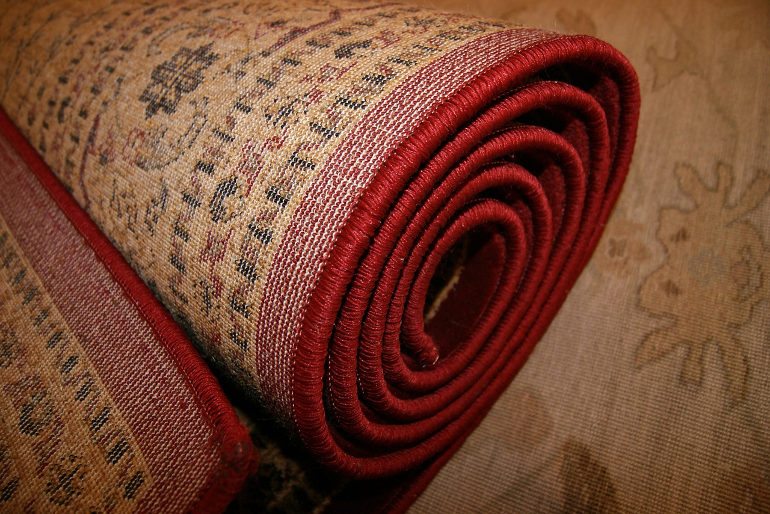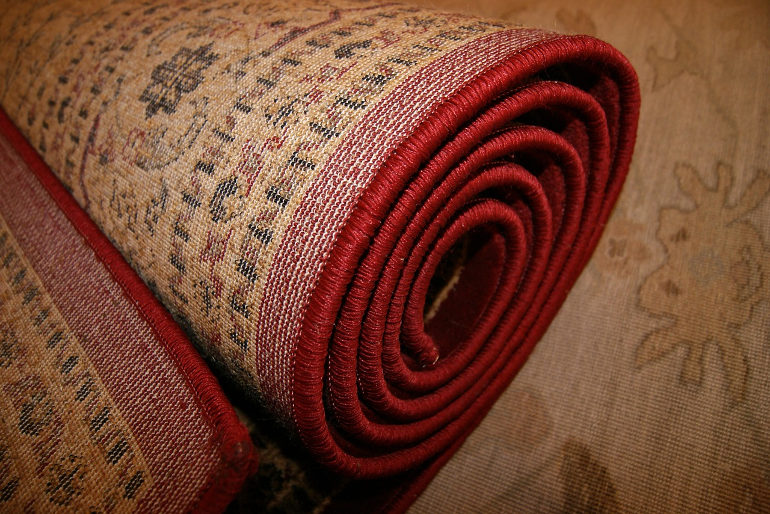 To choose the best type of carpet suitable for your room, you should consider the following tips:
For a very large room, use several carpets to zone it. Their edges will serve as a tool to differentiate between the eating and resting zones.
For a small room, choose brighter colours and go for carpets with diagonal patterns.
For the guest and children's rooms, pick a carpet with short threads – these kinds of floorings are more resistant to wearing out. What's more, furniture trails become much harder to notice?
For the bedroom, choose soft woolen carpets with longer threads that cover (almost) the entire room. This way, you will create a sense of comfort and dull the different noises, for example, the flapping, naked feet on the floor.
For the hall, use ornamented carpets made of synthetic threads. Buying a polypropylene rug for your hallway is a great choice because it is easy to clean and not absorb stains and spills. Apart from that, the different prints and geometrical shapes are very good at hiding dirt trails, so typical of entrée rooms.
For the traditional living room, pick a Persian carpet – it only go well with classic furniture. On the other hand, if your interior is done in a modern, minimalistic style and metal and glass materials abound, then Persian carpets will seem out of place.
Important: The draperies and carpet go together like shoes and a handbag in the same style and tone. The harmony between them gives you more options for the rest of the dress code or, in this case, for the dress code of the room.
Now let's take a look at the size of the carpet:
A larger carpet (over 2.5 sq. m.) will attract the most attention. Due to that reason, single-coloured carpets or ones with non-contrasting ornaments are most appropriate for a bright and colourful interior that is filled with decorations.
A medium-sized carpet (up to 2 sq. m.) underlines the zones in an excellent manner, for example, the resting corner in the guest room.
A small carpet works great as a decoration. You can place it around the bed or the fireplace, the couch or the armchairs. You can have more than one of those in the room, but definitely, make sure all carpets have the same pattern.
Mind how much does carpet cleaning cost when choosing a rug (note that presented prices are valid for London and adjacent regions). To foresee your expenses is crucial when choosing a carpet!
What type of carpet is the easiest to clean and maintain?
When choosing the best carpet for your home, you have to consider one more thing – will you put a lot of efforts such as time, money. Also, have in mind the usage of abrasive products to clean and maintain it.
Mentioning this, nylon material is the best carpet choice for cleaning. It's not stain-resistant at all but, while cleaning it you can do it without putting in much effort. Also, it can easily restore its appearance after being exposed to a pressure.
On the other hand, carpets made of polyester material are the best stain-resistant ones. Contrary, this material cannot be efficiently cleaned if oil based stains fall, such as beauty products. Olefin material can be treated with more abrasive cleaning products like bleach which gives you more options if a stubborn spill appears on your olefin carpet. Wool is a natural material which requires more specific maintenance and care. You cannot use any cleaning solution on it.
The type of the piles is also important when speaking of maintenance. Cut piles are hard to clean, but they are more durable. However, loop pile carpets can be easily cleaned but worn out much faster than cut pile carpets.
To sum up, each carpet material and style has its own advantages and disadvantages if we take into consideration the cleaning factors. Fantastic Cleaners can offer you a wide range of carpet cleaning solutions no matter what carpet you've chosen or you already have. The professional cleaners have the know – how, adequate experience and methods in cleaning different types of carpets.
Expert carpet cleaning available for any type of carpet or rug
Enter your postcode to view our rates and availability in your area.
Conclusion
Choosing the right and good quality carpet can take some time. After you understand the key features such as fibre density, face weight, underlying and warranty to determine the quality, you have to understand the difference between piles types. Assess the lifestyle you have, the room you want to fit the carpet in and you'll easily decide what colour, style and pattern to look for.
Next step is to choose the best retailer who will provide you with an estimate and finally will get your carpet fit.