September 12th, 2016
Fantastic Team
How to's
Last update: 2 weeks ago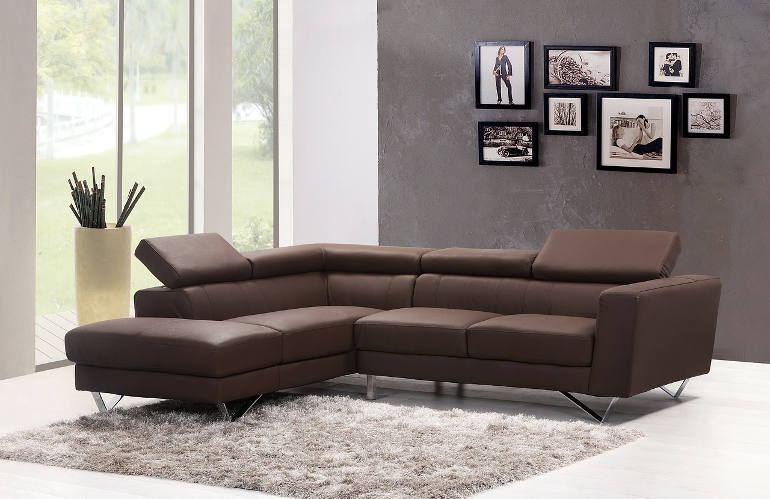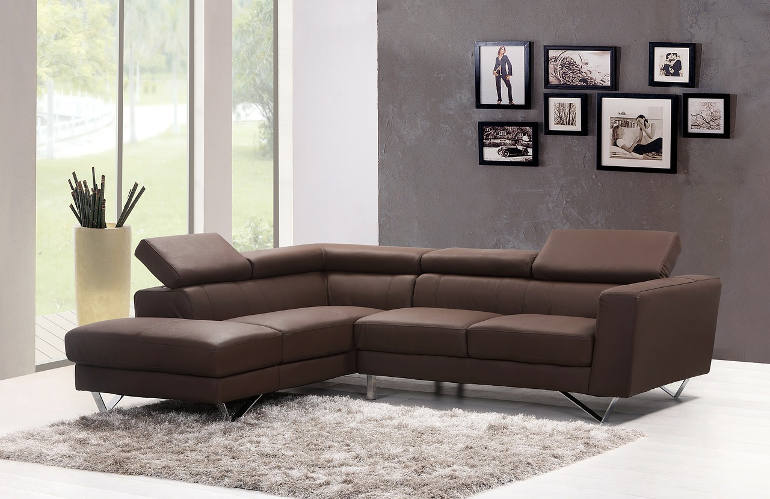 When choosing a carpet, what should you pay attention to the most so that you can give your room the desired stylish look? First and foremost – you have to pick the carpet's function. The soft flooring can either play the role of a noise and cold insulator or it can serve as a large colourful spot in the interior.
But, going even further, you'll have to ask yourself this – will its basic function be able to give your feet the feeling of softness and warmth?
How to choose a carpet that matches the room's style
To choose the best type of carpet suitable for your room, you should consider the following tips:
For a very large room, use several carpets to zone it. Their edges will serve as a tool to differentiate between the eating and resting zones.
For a small room, choose brighter colours and go for carpets with diagonal patterns.
For the guest and children's rooms, pick a carpet with short threads – these kinds of floorings are more resistant to wearing out. What's more, furniture trails become much harder to notice?
For the bedroom, choose soft woolen carpets with longer threads that cover (almost) the entire room. This way, you will create a sense of comfort and dull the different noises, for example, the flapping, naked feet on the floor.
For the hall, use ornamented carpets made of synthetic threads. Buying a polypropylene rug for your hallway is a great choice because it is easy to clean and not absorb stains and spills. Apart from that, the different prints and geometrical shapes are very good at hiding dirt trails, so typical of entrée rooms.
For the traditional living room, pick a Persian carpet – it only go well with classic furniture. On the other hand, if your interior is done in a modern, minimalistic style and metal and glass materials abound, then Persian carpets will seem out of place.
How to choose a carpet according to the room's size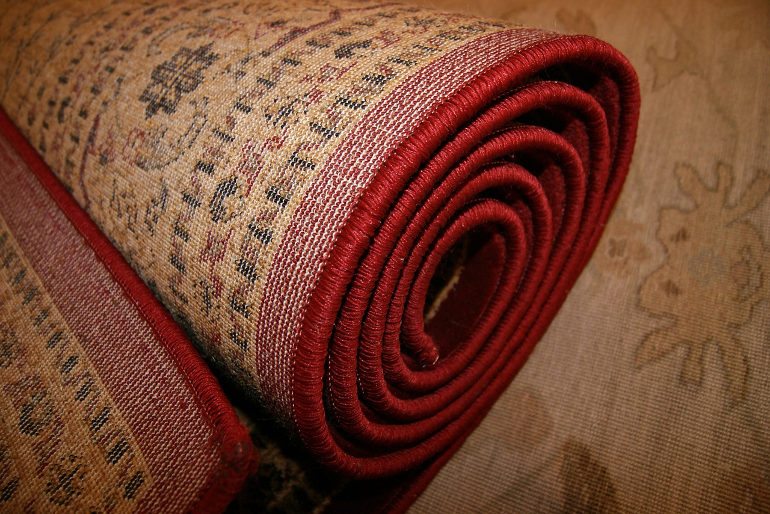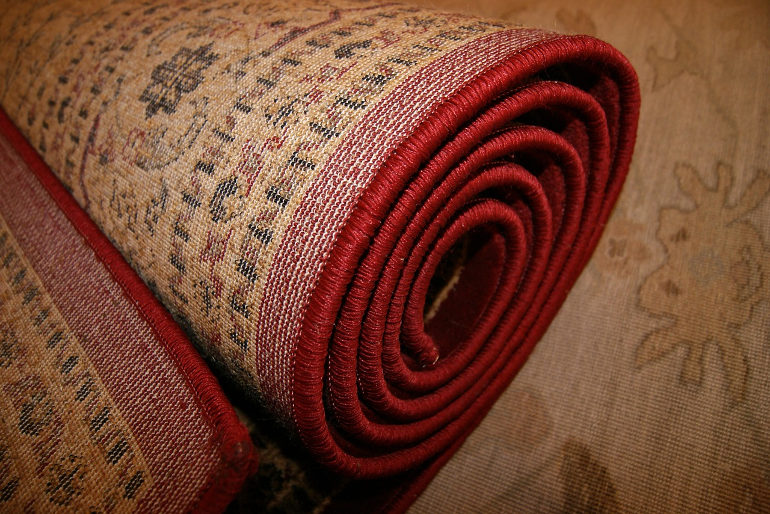 It's best to bear in mind the size and shape of the space before choosing a carpet. To make sure you pick the right carpet, follow the useful tricks below:
A larger carpet (over 2.5 sq. m.) will attract the most attention. Due to that reason, single-coloured carpets or ones with non-contrasting ornaments are most appropriate for a bright and colourful interior that is filled with decorations.
A medium-sized carpet (up to 2 sq. m.) underlines the zones in an excellent manner, for example, the resting corner in the guest room.
A small carpet works great as a decoration. You can place it around the bed or the fireplace, the couch or the armchairs. You can have more than one of those in the room, but definitely, make sure all carpets have the same pattern.
Mind how much does carpet cleaning cost when choosing a rug (note that presented prices are valid for London and adjacent regions). To foresee your expenses is crucial when choosing a carpet!
How to choose a carpet colour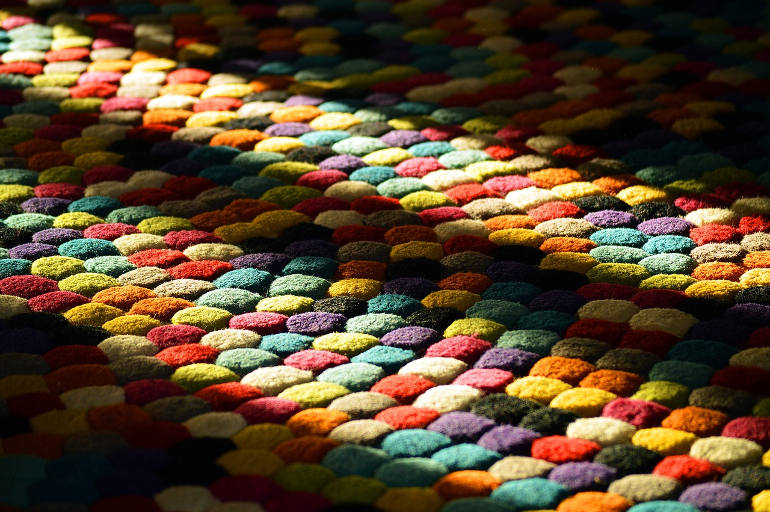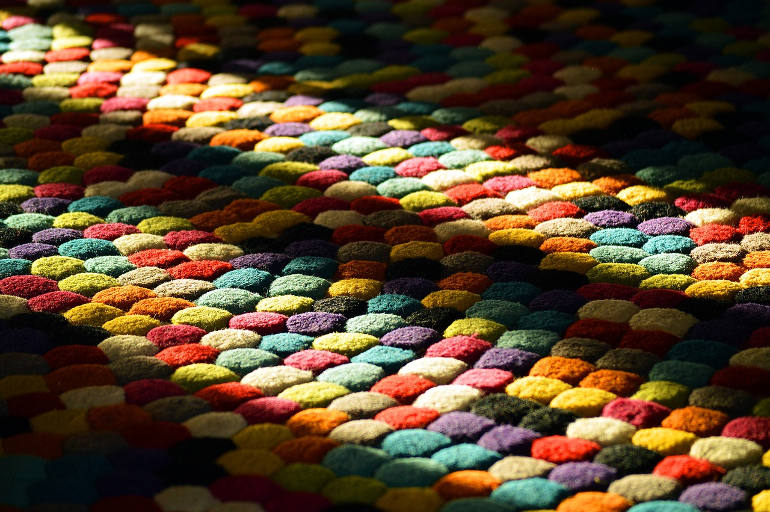 The carpet colour affects the appearance and size of the entire room. You can use that correlation to create cosier or a more spacious room. Here are some tips to consider when it comes to choosing carpet colour:
For well-lit rooms, where windows are facing south, floorings with cold tones are more appropriate.
For darker rooms, better choose a carpet with warm nuances.
For a stylish look of your place, pick carpets that match the tone of the floor beneath them.
For too dark floor (black, dark-grey/brown/red), you'd better choose a contrasting colour or a bright carpet with ornaments matching the floor's dark hues.
To accentuate the original furnishing, pick a monochromatic carpet, because otherwise, you will draw the attention out.
Important: The draperies and carpet go together like shoes and a handbag in the same style and tone. The harmony between them gives you more options for the rest of the dress code or, in this case, for the dress code of the room.
Why should you get a carpet in the first place?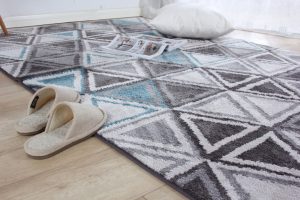 A high-quality carpet transforms your home, making it warm and cosy. Consider the following benefits when choosing a carpet for your home:
Comfort. Laminate, terracotta, marble or granite flooring – neither will ever give the room the comfort that a carpet can offer.
Health. Carpets are known for their dust-holding properties that conducts the healthy home environment.
Easy maintenance. You don't have to wash or polish the carpet every day. If there's dust on it, it's less visible compared to other types of floorings.
Sound reduction. The carpet is an impeccable noise isolator.
Warmth. A thick carpet does a great job at protecting your feet from the cold. It also normalises the humidity in the room.
Foot massage. A woolen carpet massages the feet (especially if you have the habit of walking barefoot). This improves your organism's overall health.
Expert carpet cleaning available for any type of carpet or rug
Enter your postcode to view our rates and availability in your area.