September 5th, 2016
Fantastic Team
Go Green
Last update: 6 months ago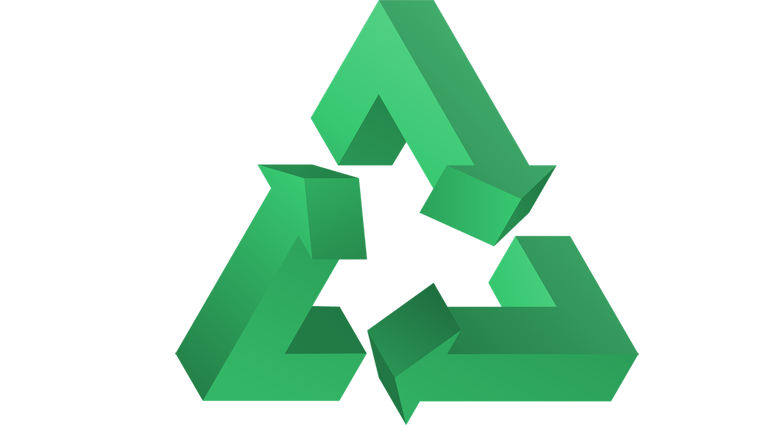 Recycling plastic at home is an easy and effective way to reduce your carbon footprint and contribute to a more sustainable future.
It might not seem like that much of a deal, but unlike paper and food waste, plastics break down into smaller and smaller pieces. Eventually, they become microplastics, which can persist in the environment for centuries or even millennia. That's why recycling plastics is of great importance.
Whether you're new to recycling or looking to improve your current practices, this guide will provide you with the knowledge and tools you need to make a positive impact on the environment.
Which plastics are recyclable and non-recyclable
Plastics can be recyclable differently depending on how they're made. Plastics made from thermosetting polymers form irreversible chemical bonds, while thermoplastics can be melted and remoulded.
Recyclable plastics include items such as water and soda bottles, milk bottles, food packaging, pipes, vinyl siding, yoghourt containers, and bottle caps. These plastics can be made into new products. The bottles of detergents you use to clean your house are also recyclable.
Non-recyclable plastics include foam packaging, disposable cups and plates, plastic utensils, toys, and some medical equipment.
It's important to check with your local recycling programme to determine which plastics they accept and how they should be prepared for recycling, as some plastics may be recyclable in certain areas but not in others.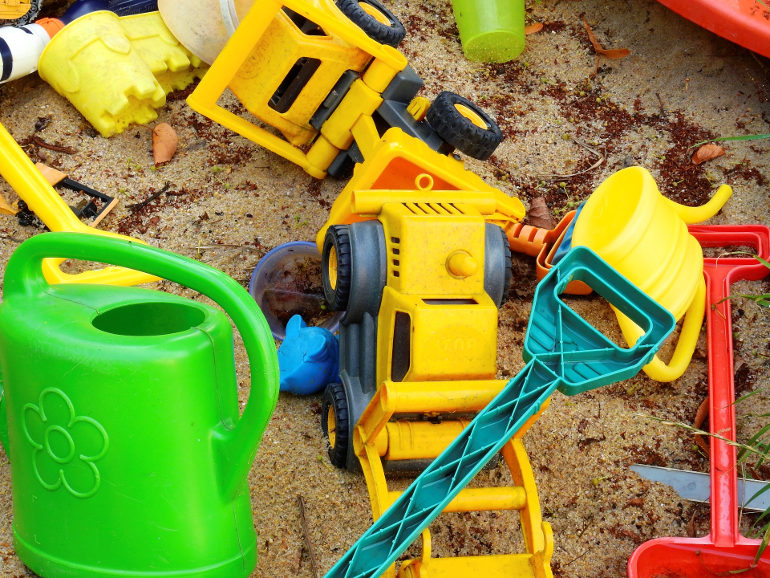 How does plastic get recycled?
First, plastics are sorted by their resin type. The most common process of dealing with plastics is by shredding them or by purifying them from other components and then making them into pellets to later be used for the manufacture of other products.
Let's review other processes for recycling plastics.
Thermal depolymerization
A process where compatible types of plastics are converted into petroleum. This way, they can be used for fuel and for the creation of other plastic products.
Heat compression
This recycling process typically involves plastics of the same type or with similar melting points. They're all put in a complicated blender and melted into petroleum. The only downside is that this process takes up a lot of energy, so people are still not sure if the result is worth it.
Distributed recycling
This is a process for recycling plastic electronic devices. The recycled product can be used for the filament of 3-D printers, which is a lot more favourable energy-wise.
Why it's important to recycle plastic
Recycling plastic at home can be seen as just a small step, but it is one that can contribute a lot. Recycling offers numerous benefits that make it an important part of our efforts to create a more sustainable future.
By recycling plastic, we reduce the amount of plastic waste that ends up in landfills. Plastic takes hundreds of years to degrade, leading to overflowing waste sites and environmental damage.
Recycling plastic reduces the production of new plastic, which in turn conserves natural resources like oil, gas, and water.
Producing new plastic requires a significant amount of energy, so by recycling it, we can conserve energy and reduce greenhouse gas emissions.
Plastic waste can harm wildlife, both on land and in the ocean. When we recycle plastic, we prevent animals from being harmed by plastic pollution.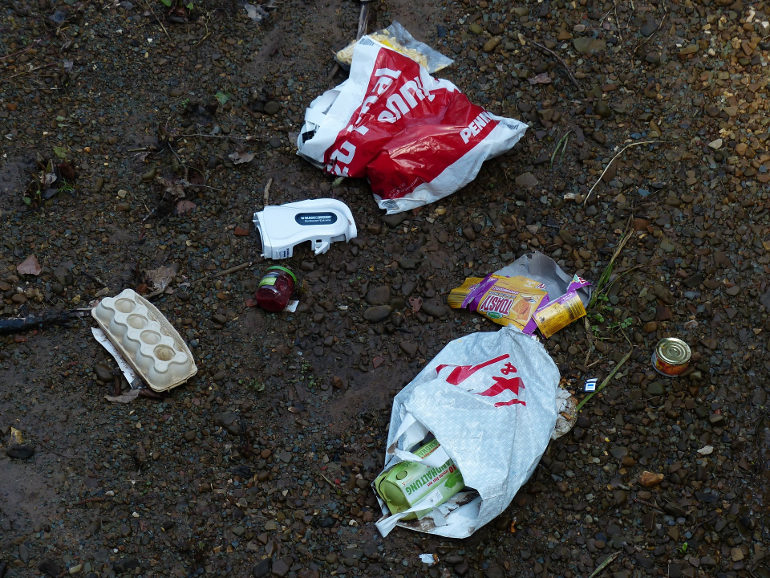 How to recycle plastic at home
By recycling plastic at home, you can help reduce environmental impact and contribute to a cleaner planet. When you start recycling plastic, follow these steps:
Start by sorting out the plastic items you want to recycle. Separate them by type (look for the number on the bottom of the item) and remove any non-plastic components like metal or paper.
Before recycling, make sure the plastic is clean and free from any food or dirt. Rinse it with water and dry it thoroughly.
Flatten plastic bottles and containers to save space in recycling bins and trucks.
Check with your local recycling programme to see what types of plastic they accept. Some of them only accept certain types of plastic, so make sure you follow their guidelines.
Once you've sorted and cleaned your plastic, place it in a recycling bin or bag that you use for plastic recycling. If your local recycling programme doesn't offer curbside pickup, find a drop-off location near you.
How to recycle plastic bottles
Rinse the bottles. Make sure the bottle is thoroughly cleaned before you start doing anything with it.
Remove labels on the bottles when possible, as some may not be recyclable and could contaminate the recycling stream.
Squash the bottles to save space and for easier transportation. This way, you can place them in a bag or in another container for transportation to your local recycling factory.
Check the recycling number. Look at the bottom of the bottle to find the recycling number. Most plastic bottles are made of PET (#1) plastic, which is widely accepted for recycling.
Ensure that lids and tops are replaced, as if they stay on the container they will be recycled.
If you have a creative mind turn recycled plastic bottles into something amazing. Instead of preparing your plastic bottles for recycling, you can turn them into something you can use. One of the easiest projects is turning bottles into bowls. Simply cut the bottom halves, decorate them, and use them as tiny bowls. They're ideal for feeding your pet.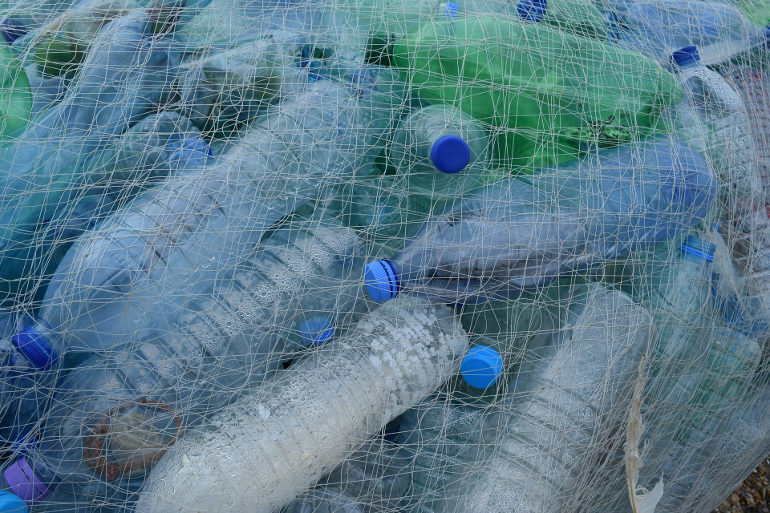 How to recycle plastic bags at home
The regular plastic recycling bin should not be used to dispose of plastic bags. Recycling machines can be clogged with plastic bags, which block sorting equipment. They can, however, be recycled properly.
Bring your own cloth bag when going shopping. Keep some in the boot of your car or your handbag and use them every time you go to the market;
At home, you can recycle plastic bags by reusing them. You can recycle and repurpose plastic bags around your home for different purposes, such as using them as bin bags;
If there are supermarket recycling points near you, take all your bags there.
Most areas have a recycling program that collects waste, or a recycling facility where bags can be dropped off. Contact your local authority or check this recycling locator.
Final thoughts
To help our environment to be clean and healthy, it's important that you recycle plastic at home, It's a simple yet effective way.
Remember, every small action counts towards creating a more sustainable world. By taking the initiative to recycle plastic at home, you are making a positive impact on the environment and setting an example for others to follow.
We can help with the cleaning and organising of your place!
Enter your postcode to view our rates and availability in your area.