Last update: 5 months ago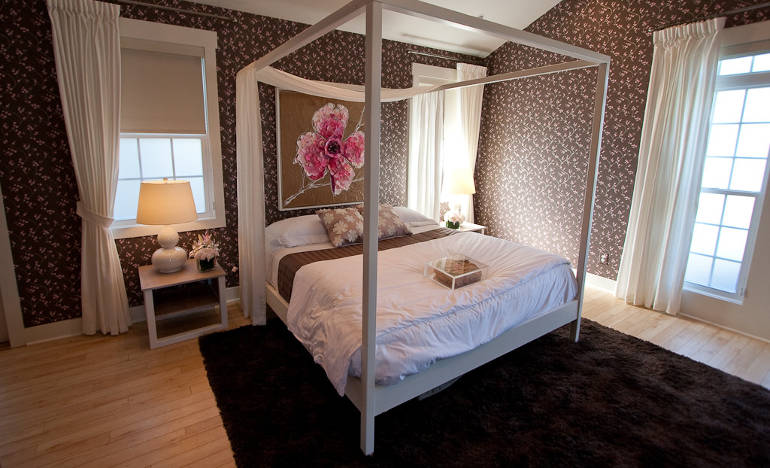 Pick the Right Size for the Room
You can play around with the area's rug size, which can directly affect people's perception of the room's actual size. If you decide on a small rug, the room will look smaller, too, and vice versa. The main purpose of the rug is to build imaginary boundaries, which visually separate different areas of the room that serve various purposes. For example, the area rug in your living room would separate the lounge area. And with furniture's legs stepping at the edge of the rug, you would set yourselves up a nice area rug.
Bedrooms are an of a bit different story. You might want a tad more carpet business happening under your feet when you get up in the morning. It's just a cosier feeling than stepping on a cold hardwood floor. Therefore, make sure that the area rug in your bedroom extends a few inches beyond the edge of your bed.
Try Layering
One of the biggest incentives to buy a smaller area rug is, of course, its smaller price. Here's a nice trick you can use area rugs for – layering. In case you have a bigger carpet (with a neutral or not so interesting and engaging pattern) you can lay a smaller, but livelier area rug on top of it. The result will be an out-of-the-box stacked design idea that fits every room, especially the living room. Another great benefit of layering is that it will ease both hot water and dry chem cleaning.
Choose the Rug from the Very Beginning
When you embark on the road of internal decoration, don't leave the rug for last. It's not a small detail – it's one of the items at home that will attract attention first. Therefore, its pattern should resonate with the chosen room's theme. A great idea is to match the area rug with the decorative cushions on your living room sofa. However, don't create too many similarities as you'll want to focus on using more contrasting colours.
Colours are one of the main aspects of choosing a rug, its position and purpose being the others. If you don't have any predefined goals when you start choosing your home decor, you might end up with either no space for your rug or with too much space.
Use Contrasting Patterns
How should you choose an area rug's colour? Bet on contrast and you will get at least a small "wow" from your visitors every time they step through the door. If your general idea is to actually have an area rug, then it's more than recommended to go for contrasting colours.
Use Padding
Why would you need rug padding? The basic answer is that it will help increase the general comfort level when walking on the carpet. What's more, it will prevent any slides and slips of the carpet itself, plus it will keep your hardwood floor beneath in prime condition, unlike carpet foam and tape.
Mind the cost for cleaning
While some carpets are cheap to clean, delicate fabrics will surely cost you a bit. How much does rug cleaning cost depends on a handful of variables and choosing your area rug wisely will define how much it is to have it professionally cleaned.