October 31st, 2016
Fantastic Team
How to's
Last update: 8 months ago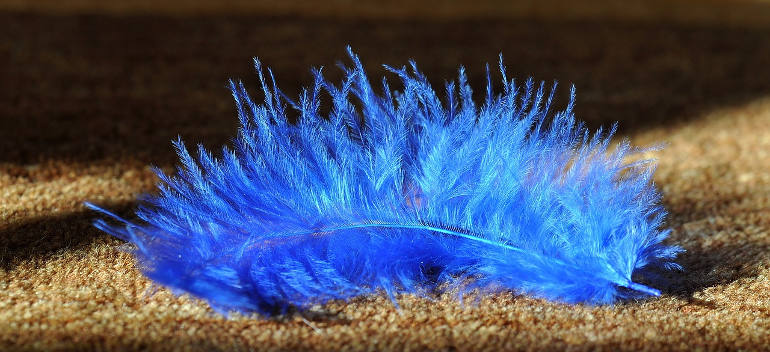 Today you can find all sorts of synthetic carpets. They vary greatly in quality and durability, but there's one thing for sure – they make up a wonderful competition for the wool old-timers. Sure, synthetic carpets will NEVER achieve the same longevity as the wool ones. It's obvious that the wool rugs win over the synthetic in (almost) every aspect.

But that doesn't mean you should ignore the latter – let's examine them in detail before you decide whether to get one.
What is a polypropylene rug

Synthetic carpets are made of polypropylene fibres – non-organic materials. That's just one of the many types of fabricated rugs – you also have acrylic, polyester or nylon. Made of petroleum, they are woven into carpets by factory machines. Even though they are composed of different ingredients, on average it's hard to detect any obvious differences between the separate materials. The polypropylene ones, in fact, take the biggest share of the international market for synthetic threads – around 80%. This is also the cheapest synthetic rug material.
Polypropylene carpets pros and cons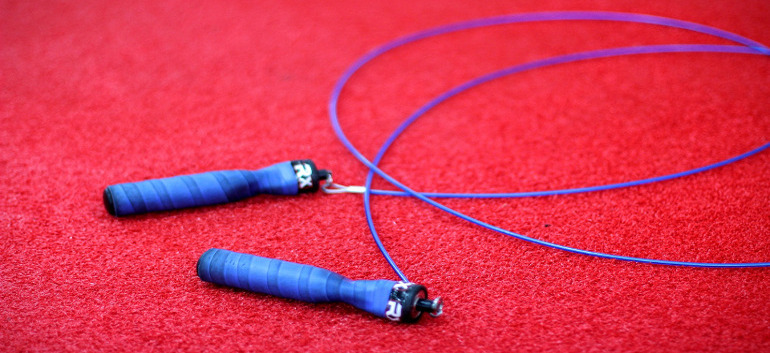 In choosing whether to buy a polypropylene carpet, it is great to research first what the pros and cons of these synthetic fibres are:
Benefits of polypropylene carpet
Contrary to popular beliefs, there is more than just a single advantage (albeit the price factor) to having a polypropylene carpet at home, rather than opting for the classy wool alternative:
Smell free. One of the benefits of a synthetic rug is that their structure is not porous. Meaning, they won't hold any unpleasant smells at all.
Highly stain resistance. No fear of dropped food and spilled drinks like coffee or red wine. Or at least not as much as with natural fibres, because the polypropylene rugs are stain resistant. In case you are a dropper, or you've got a large family with kids running around with their food, a poly-rug is a fitting choice. No wonder they also become the go-to choice for business offices, gratifying their cleaning needs.
Good value for money. Compared with other types of synthetic carpets, the polypropylene ones win clearly. Not only they are generally cheaper than nylon-made ones, but also have a better appearance.
Low density and weight. If your floor was made of water, you could still use a polypropylene carpet to cover it. It's the sole rug material that won't sink, due to its low density and weight. And while threading on it might turn out a problem with a water floor, you will surely be able to mask its presence.
Low static electricity. Have you heard about static electricity? Natural fibres tend to easily conduct electricity, resulting in static and heaps of sparks. With polypropylene, there are still static issues, but on a much lesser scale. It makes this type of material a great choice for office and car interiors.
Good colour fastness. The polypropylene rugs do not lose their colouration easily as they are dyed with solutions. While they will find it difficult to compete with natural wool fibre and their colour longevity, the polypropylene carpets are ahead of the competition of other synthetic counterparts.
Water resistance. Do you have a swimming pool outside? Consider covering the patio around it with a polypropylene rug. Due to its water-resistance property, it can resist mould and any damages made by the pool water.
Polypropylene carpets problems
Leaky to oil-based stains. We mentioned before that the polypropylene rugs are stain resistant. That is certainly the case, but it doesn't include the oil-based ones, which can stick around for a long time. Polypropylene and oil go together like peanut butter and jelly. It's also not possible to clean them with soapy water, due to the water-resistant property. This means that you'll have to cover the rug dry cleaning cost.  Basically, avoid any polypropylene carpets in the kitchen, at least.
Poor resiliency. Another room where polypropylene carpet is not particularly welcome is the hall. As one of the areas with higher traffic, this will affect one of the polypropylene features – its low resilience. In other words, polypropylene fibres get stumbled and remain squashed for a long time. For those areas, hard floors seem to be the perfect match since they are much easy to maintain.
High heat sensitivity. The polypropylene rugs are not resistant to high temperatures – their material has a low melting point. Direct sunlight is its natural enemy, especially if the piece is not treated chemically, so keep it away from the windows where lots of light comes in. What's more, any furniture dragged on the synthetic carpet leaves marks, due to the friction heat.
Toxic material. The material can be toxic because some polypropylene rugs get treated chemically and if they are cheaper, they tend to be left without a protective cover. In order to avoid dizziness, allergies and headaches, make sure that the room with the polypropylene carpet is well ventilated. Be wary of certain adhesive products used for mounting carpets on the floor – they also have the possibility to react with the toxins in the carpet and release them into the air. In other words – make sure to buy a more expensive polypropylene carpet that has a protective layer on top.
We think you'd like:

 How to Choose a Carpet for Your Home
How to clean a polypropylene carpet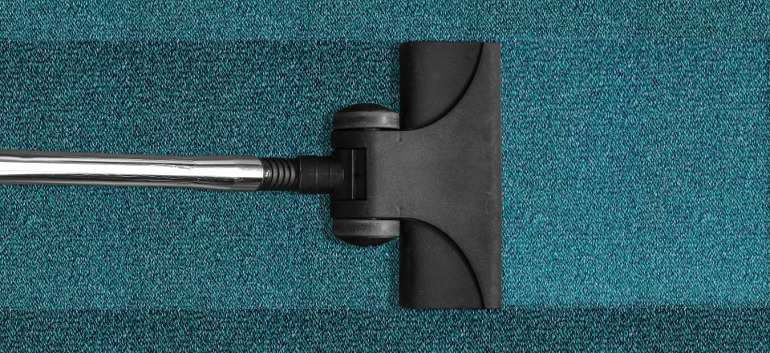 Another advantage of the synthetic carpets that we didn't mention above is that they are easy to clean (at least for professional carpet cleaning). Polypropylene rugs are made of artificial fibres that resist staining wherefore they are a great choice for high-traffic areas. Bear in mind that keeping your home pristine does not confine to carpet cleaning – consider resorting to expert domestic cleaners to help you with tedious house chores.
Benefits of polypropylene carpets when it comes to cleaning are:
They are easy to maintain as don't absorb the grime and dirt particles stay above. Polypropylene is also widely used as furniture upholstery thanks to its easy-care maintenance. Bear in mind to vacuum your polypropylene carpet on a regular basis to keep dust from getting ground into the fibres.
They are stain-resistant. Every synthetic carpet, be it a polypropylene, polyester or nylon, do not tend to absorb stains as much as wool carpets do. Therefore, all kinds of grime stay on top and you can clean carpet stains without much effort.
Water-based smudges are easy to wipe off with a damp old cloth.
Note: However, it's nearly impossible to avoid professional help with cleaning oil-based stains on synthetic carpets.