August 3rd, 2018
Fantastic Team
How to's
Last update: 6 months ago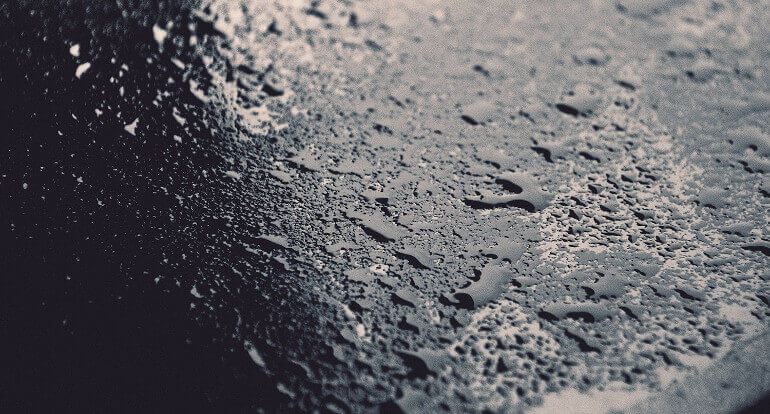 Are you worried about a musty, damp smell in your home? Mould stench can be disgusting but growing accustomed to the smell of mildew, especially if air conditioning is present, can, and does happen. AC units dry up the air and dilute the fusty scent to a point where you might neglect it. Many are okay with dank aromas but dampness poses a risk to anybody inhabiting the property.
Unfortunately, to distinguish the smell of growing fungi isn't always easy. That's why you shouldn't disregard musty odours, especially if you live in an old abode, such as a house. Follow this simple guide of know-how and tips to get rid of damp odours in your home for good.
What causes damp smell in the house?
Damp smells are never pleasant and are usually a sign of mould or mildew growth. Not only is the smell unpleasant, but it can also be dangerous for your health.
Both types of smell are easy to notice but hard to distinguish. Either way, the scent indicates the presence of fungi.
Here's how mould differs from mildew:
Mildew Some types of mould and fungus are called mildew. This is because they tend to grow in flat surface areas with high moisture levels. Some examples of these areas are shower walls and windowsills. Mildew can also grow on fruits, vegetables and plant life in general.
Mould – Mould growth is slightly thicker and more solid. If left untreated, it could cause structural damage to the property. Mould penetrates matter deeper than mildew. It can infest almost any household item – plant life, natural or engineered wood, construction materials, drywall, plaster, books, clothing, drapery, furnishing and many more.
How to locate the source of the damp smell?
The main way you can distinct both is by the strength of smell. While the mildew smell is weaker than that of mould, it can be quite repulsive.
Inspect areas that you would normally neglect.
Pinpoint the source of the damp smell.
Check areas where condensation builds up such as walls of near-bathroom areas, AC vents, AC filters, behind large pieces of furnishing, look at your window sills, inspect the carpets, rugs, towels, and library. Check where light does not shed and air barely flows.
Use your nose and count the number of rooms where fusty smells are present. If you sense dampness in all rooms, then that could be a symptom of structural damage yet to impact the property.
Bear in mind:
Drywall and sheetrock tend to swell when exposed to moisture, which ultimately leaves them at risk from mould damage.
Building materials such as MDF, fiberboard, chipboard or any other type of engineered wood will also swell, bend and decay over time.
Upholstered furnishing and soft fabrics such as carpeting, cushioning, linen, and drapery are susceptible to moisture and can easily grow dank on odours. Once your floor covering succumbs to mould, there is no way to clean nor reverse it back to its former condition.
You don't need much damp smell to feel disgusted but to grow accustomed is a real-life scenario. Mould favours environments rich on humidity and low on light but it can also thrive beyond conditions limited to dark, damp, and warm compartments.
How to successfully get rid of the damp smell at home?
You will need:
A regular sprayer bottle, filled with a mixture of white vinegar and water in proportion 1:1;
An average washing machine;
Sodium bicarbonate;
Your regular household detergent;
A rag or two.
To get rid of a damp smell in a room, walk through the following guidelines:
First, get to the source of moisture. A few of the most common areas are leaky pipes, faucets, taps, poor insulation, and areas heavy on condensation. Also, clogged gutters can worsen the problem and cause a moisture smell, so make sure to inspect and clean them if needed. Clothes can also be affected by mould, so open your wardrobe and sniff your clothing piece by piece.
Next, you need to apply a reliable solution. If you sense any damp odour, wash the smelly clothes by adding a bit of vinegar mixed with your laundry detergent. Apply the same solution to your bedding, drapery, curtains, pillows, etc.
Inspect your walls and treat any infested areas with a mixture of water and baking soda.
Scrub away any window sill mould using a brush, dipped in a solution of bleach and lukewarm water.
Check all bathroom and kitchen sink grout for signs of mould and scrub while the top layer falls off.
For cookers, standalone ovens, fridges, freezers, or other appliances, fill a cup with soda and let it sit overnight.
For dishwashers and washing machines, add a bit of soda and run it for a few cycles.
Warning: Don't hesitate to get rid of anything that is wet or severely infested with mould. You may have to throw old possessions into the dumpster. Exposed materials and fabrics can retain both spores and smell unless professionally treated. Newspapers, books, table runners, and many more could end up as good as rubbish if infested beyond intervention.
How long before the damp smell goes away?
It usually takes around 24 hours after cleaning has taken place for the smell to disappear. You can speed up the process with the DIY methods listed below, but remember that those are just temporary solutions that will cover the musty smell. It's best to focus on eliminating the mould cause altogether.
Leave charcoal in a jar. Fill up a regular jar and leave it near the source of the smell. Leave it to for a night to absorb bad odours. Charcoal does not affect the level of humidity in the air. You will have to repeat the procedure because one-time treatments can't get rid of a damp smell in the long term.
Brew or boil lemons or lemon peels. Once the scent of lemons builds up, turn your stove off and leave the freshly boiled mixture in your room of choice. Do not leave the bowl unattended for there is a risk of burns and fire. Once the mixture cools off, pour it in a sprayer bottle and sprinkle throughout your entire home.
Try cat litter. It has the average span of use of about two weeks but it does a great job at absorbing fusty smells.
Use ground coffee. It's an amazing absorber and will help you tackle a mildewy smell. Ground coffee will work for a damp aroma but not a mouldy stench. Please bear in mind that this is a temporary solution. Once the DIY air freshener wears off you can only use it to cook with and the leftovers as a fertilizer.
Make sure you let breeze flowing through your home once every couple of days. Fresh air and mould rarely pare.
Tips to keep the damp smell away and prevent mould growth
Make sure you always have fresh air circulating.
Ventilate all rooms on a regular basis.
Open compartments such as cupboards, drawers, cabinets, etc.
Wipe damp-exposed surfaces with a mixture of water and bleach.
Pay special attention to bathrooms and near sink areas.
Use air purifiers and dehumidifiers to prevent condensation in your home.
If you notice mould on your carpet, don't hesitate and contact a professional carpet cleaning service. Experts have the knowledge to let you know if the carpet can be saved as well as all the necessary machines and detergents to deep clean your flooring to the highest standard.
Do you need your carpet professionally cleaned?
Enter your postcode to view our rates and availability in your area.