April 26th, 2017
Fantastic Team
How to's
Last update: 2 months ago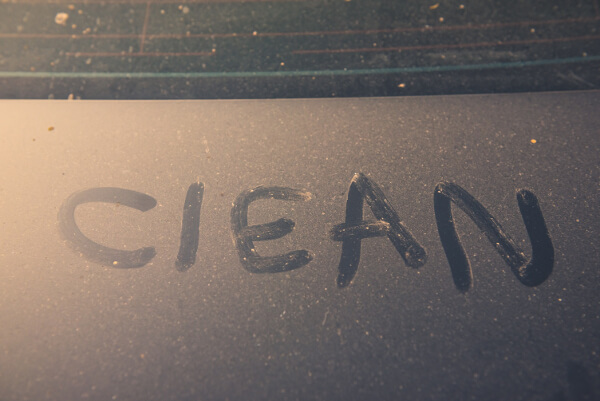 Author: thansak253700/ Source: Shutterstock
Whether you are a young, first-time homeowner, a newly married couple, or have a family, keeping your home clean can seem like huge and never-ending housework. But it doesn't have to be this way.
A cleaning routine is a great place to start when you want to enforce positive habits in your life since it isn't difficult and must be done either way.
To help you start creating a cleaning routine which suits your living situation, we have put together four examples of routines with downloadable checklists that you can print and follow.
Identify the cleaning tasks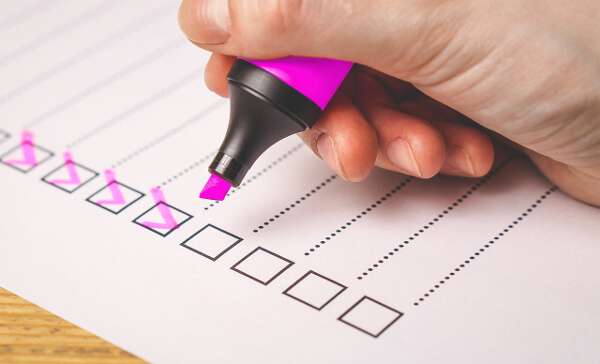 The first step in creating a cleaning schedule is to identify what needs to be done and how often it needs to be done. Take some time to walk around your home and list the tasks for each room.
Once you have a list of all of the tasks, figure out how often each one needs to be completed: daily, weekly, or monthly. Next, choose the best house cleaning schedule for you and the needs of your home and plot out the tasks for each day, week, or month.
Review your schedule once a month. This is important because there is no point in continuing with a particular schedule if it does not work for you and also allows you to plan for quarterly and yearly tasks.
Daily cleaning schedule
Set aside time in the morning and evening to complete the daily cleaning tasks and at least one of the weekly cleaning routine tasks. This method helps you maintain a general level of cleanliness and tidiness, thereby reducing the need to deep clean your home as often as you otherwise would.
An example of such a daily cleaning checklist could look something like:
Morning
Make the bed;
Clean the bathroom and wipe sinks and counters;
Tidy the kitchen and wipe the stove and counters after breakfast;
Empty the dishwasher (if you have one);
Tidy the master bedroom;
Tidy the kid's bedroom(s).
Evening
Wipe kitchen counters and the stove after dinner;
Do the dishes or load the dishwasher;
Spot-vacuum each room;
Do a pre-bed clutter tidy up. Go through the house and pick up any clutter that you find, such as books, toys, discarded clothing, and school equipment.
Need a Cleaner?
Enter your postcode to view our rates and availability in your area.
Weekly cleaning schedule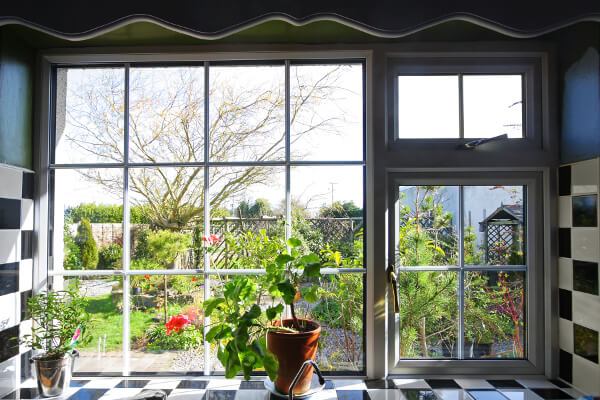 Author: Julietphotography/ Source: Shuterstock
In addition to completing the small, daily tasks, do one or two of the bigger weekly house cleaning tasks each day. Weekly tasks include, but are not limited to:
Doing the laundry;
Cleaning the kitchen;
Cleaning the bathroom;
Hoovering, sweeping, mopping;
Dusting;
Cleaning bedrooms;
Cleaning windows and mirrors.
Monthly cleaning schedule
Try spreading the largest monthly cleaning tasks over the course of 1 or 2 of your free days each month. This will ensure that you will not get overwhelmed when trying to fit them into your regular cleaning routine and they won't be forgotten.
Things to look out for when identifying monthly tasks include jobs like:
Deep cleaning washing machine, dishwasher, fridge;
Dusting ceiling fan blades;
Changing or cleaning filters in vacuum cleaners and air conditioners;
Checking smoke alarms and changing batteries as needed;
Cleaning carpets and beneath;
Cleaning blinds and curtains;
Cleaning behind and the tops of appliances and furniture;
Cleaning upholstery, vacuum inside furniture;
Cleaning the skirting boards;
Cleaning light fixtures;
Dusting any air vents.
Every home is different, so use the list above as an example and look for the big tasks in your home that only need to be completed once a month.
Spread the largest monthly cleaning tasks over the course of 1 or 2 free days.
Click To Tweet
Timed sessions
This method follows the master list of tasks you created earlier. Reserve a certain amount of time each day, ideally 45-90 minutes. This, of course, will depend on the size of your property and family, so work your way down the list until the time limit is over. On the next day, simply start from where you left off.
A room/one large task a day
This type of cleaning schedule assigns a room, and/or a large weekly task, to each day of the week. For example, this includes cleaning the living room on Mondays, the kitchen on Tuesdays, the bathroom on Wednesdays, and so on. There are no time limits involved in this method as each room and task will require a different amount of time to complete.
The one day blitz
This method is more suited to people that work 5 or 6 days each week and are too tired to clean after work. It is also great for parents who want to involve their children in the home cleaning process. Check out our article "How to Include Your Children in Spring Cleaning in 5 Easy Steps" for tips on how to involve your children and keep them engaged while cleaning.
As you have set aside a particular day to tackle all of the cleaning, try to complete as many of the monthly cleaning tasks as you can so that they don't build up.
Tips for Cleaning Every 3-6 Months
Clean the fridge from the inside
Wash pillows
Wash the windows from the outside
Sweep behind furniture
Deep clean carpets and upholstery
Wash the drapes and curtains
Descale the coffee machine
Clean out the basement and garage
Tips for Cleaning Every Year
Sweep and clean chimneys and fireplaces
Give your mattress a deep cleaning
Pressure wash the patio and outdoor furniture
Clean the heating and AC vents
Clean the dryer
Read these next:
Some quick tips when planning your house cleaning schedule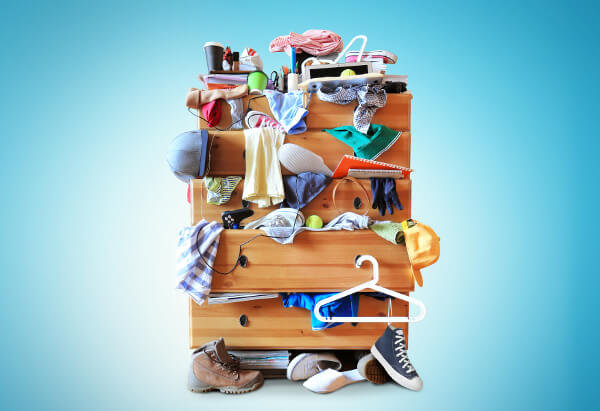 Author: Zarya Maxim Alexandrovich / Source: Shutterstock
Make use of helpers. If your work schedule is too overwhelming, or you simply don't have time to complete all of the cleaning, consider hiring professional help or ask family members to do more work around the home.
Keep the seasons in mind. Try to plan out specific cleaning tasks in a way that allows you to complete them in the appropriate season. For example, defrosting and deep cleaning your freezer will be easier in the summer months, whereas decluttering your home is best completed in the spring before you start your spring cleaning.
Don't worry if you can't fit everything into your daily schedule. If you find that you don't have time to complete every daily task, review your cleaning schedule every day and prioritise the tasks. Do you really need to sweep or vacuum each evening? Could it be done every two days? You know your home and how much free time you have better than anyone else. Balancing your schedule with your capabilities in mind will make things easier and you will be more likely to stick with the routine.
Understand what works best for you. Some of us work best when given strict deadlines and some work better without time limits. If you know that you achieve the best results when there is a time restraint for each task, take this into account when creating your schedule. If you prefer to go through a list of tasks while taking as much time as is needed to complete each task, then don't put yourself under unnecessary pressure.
If you keep a diary, add your cleaning schedule to the front page. This way, nothing will be forgotten and you can add any daily tasks to the To-Do list pages. Alternatively, add your cleaning schedule to the fridge door or a kitchen cabinet door so that you will see it every morning when you go to make your morning coffee.
Be flexible. Life has a habit of getting in the way of even the best plans. Remember to take commitments such as extra-curricular activities, early morning meetings, or school trips into consideration when creating your cleaning schedule.
Use your free days. A lot of months are not exactly 4 weeks long. This means that you could end up with a couple of spare days each month. There is nothing wrong with using these bonus days for rest, relaxation, or family trips, but they can also be used to get a head start of any upcoming tasks or taking care of tasks that you have been putting off.
Organise your cleaning gear
The next step in establishing your cleaning schedule is to organise your cleaning supplies. It may not seem as very important, but you can use your time more efficiently and streamline the cleaning process when you don't have to waste time searching for the product or tool you need.
Take some time to go through and declutter your cleaning supplies. Throw away any empty bottles and cleaning products you no longer need or use. The same goes for any old cloths, sponges, or scouring pads. If it's old and crusty – throw it away and use a new one instead.
Once you have sorted things out, designate one or more places to store all of your cleaning supplies. To be as safe as possible, all of the chemical cleaning products should be kept together in a place that children and pets cannot access. Tools, such as the mop, broom, and vacuum cleaner should be stored together in a cupboard or any other place that can hold them all and is easy for you to access.
Organise your supplies with your cleaning schedule in mind. If you clean every few days or once a week, consider buying a cleaning caddy that holds the essentials and is easy to carry. If you clean every day, try storing the products you need near the area you will clean. For example, your bathroom cleaning supplies could be stored under the bathroom sink.
Just remember that, if you are going to store cleaning supplies in different places, ensure that they are secured with childproof latches to avoid any accidents.
Tips to get into the habit of cleaning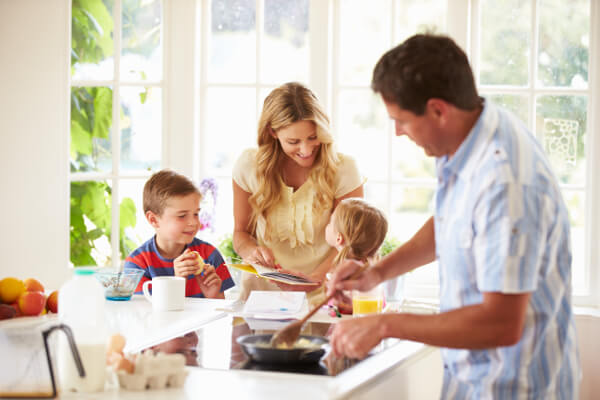 Author: Monkey Business Images / Source: Shutterstock
Once you have created a personalised cleaning schedule and organised your supplies, it is time to move on to the last, and most important, step – sticking with the routine.
It can take anywhere from 21 to 66 days to successfully develop a new habit and it can be difficult to stay motivated during this period of time. Don't worry though, as there are measures you can take to help stay motivated and stick with your new routine.
Start slowly and make gradual improvements
Remember that some cleaning tasks will take longer when you start your new routine, especially if you haven't been doing them regularly. Give yourself a certain amount of time each day to work on your schedule. If you can't complete all of the tasks in that time frame, stop for the day and continue on the next day. As you become more acquainted with the tasks on your schedule, you will gradually make improvements.
Be adaptable
You created the schedule to fit your needs and typical routine, but any number of things can happen throughout the day to throw your routine off, so try not to get flustered. Handle each situation as it comes up and if you couldn't complete your daily cleaning checklist, keep in mind that you can always come back to it later or finish it on the next day.
Review your cleaning schedule periodically
When overwhelmed, it is easy for us to think of ourselves as failures that cannot keep to a simple schedule. But no great person was born great, and each and every one of us must work with what we have and slowly improve with time, patience, and willpower. Don't be afraid to change your schedule if it isn't working. After all, it isn't set in stone and there is no such thing as a perfect schedule. If you overestimated yourself or the time needed to complete all of the tasks, don't just give up.
Use the wonders of modern technology
There are plenty of apps and websites out there which help to set goals/routines and stick to them. Many include features to set reminders for certain tasks, track your progress, and help you stay motivated.
Read these next:

How to Clean Your House in 30 Minutes
Gotchas and Takeaways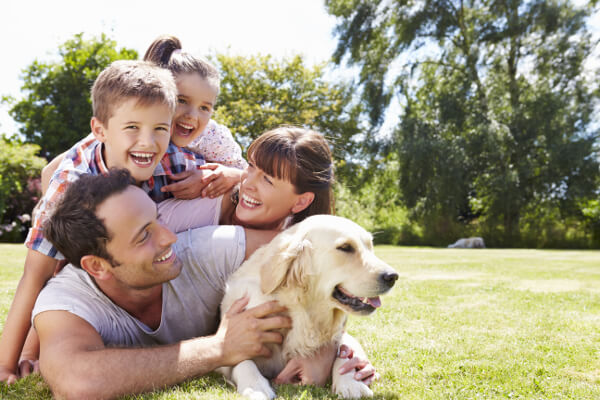 Author: Monkey Business Images / Source: Shutterstock
With all of this in mind, as you move through life and its various stages, your cleaning needs will change dramatically. If you have just started a family, it will only be a few years until your little ones start attending school, and your cleaning schedule will have to change to accommodate your new job as a chauffeur as you drive your children to and from school and activities. Then, as they get older, the moment you have been waiting for will arrive and you will be able to start delegating cleaning tasks. Your cleaning schedule will then change once again as you adapt it to include your helpers. Eventually, your children will leave their home, reducing the amount of mess and your schedule will be shrunk back to that of pre-children days.
By establishing a cleaning routine, and more importantly sticking to it, you will find that maintaining a clean and tidy home is not as daunting as you once thought. Creating a schedule allows you to stay on top of the cleaning game without becoming overwhelmed by the enormity of the tasks and ensures that you will not be embarrassed to invite people into your home, even if they are unexpected visitors. This also gives you peace of mind as you will no longer have to think or worry about the cleaning you put off for another time, not to mention that this habit will significantly improve the hygiene in your abode.
The benefits are not limited to your home, either. By creating and sticking to a routine, you are able to plan your days ahead of time and give yourself a sense of control over various aspects of your life. Successfully sticking to the routine will lead to your willpower being strengthened and this can then be applied to all other areas of your life, whether this involves spending more time with your family, advancing your career, or getting in shape.
Basically, your cleaning schedule will need to be adapted to fit each new phase of your life. If you get a head start and establish a cleaning routine as early as possible, it will be much easier for you to adapt the schedule to your changing life.
Need a Cleaner?
Enter your postcode to view our rates and availability in your area.
Have you had a different experience regarding house cleaning checklists? Share your best practices when it comes to establishing a cleaning routine in the comments below, or give us a shout in social media!