September 14th, 2017
Fantastic Team
How to's
Last update: 6 days ago
Light-coloured leather sofas blend easily with many designs and make the room look elegant, bright and spacious. Although cream leather couches can be expensive, their longevity far outweighs the cost.
Although leather furniture is durable and ages beautifully, light-coloured sofas show more dirt and stains than dark-coloured ones. So, knowing how to clean your cream leather sofa will keep it looking good as new for years.
Determine the type of leather
The easiest way to find out which type of leather your furniture is made from is by checking the manufacturer's label or any documentation that came with the sofa. If either of these is missing, you can always check for information on the manufacturer's website. If you bought your sofa second-hand or have lost the care instructions, below we have outlined the two most common types of leather that are used for furniture upholstery.
Protected leather
Protected, or semi-aniline leather, is the most common type used in the making of furniture upholstery. This type of leather is treated with aniline dye, as well as an additional layer of pigment protection. The extra treatment makes the leather much tougher, more stain-resistant and gives it a more uniform look.
Some protected leather pieces are treated with thicker layers of pigment, which gives additional protection against the general wear and tear of daily use. Durability is not the only aspect affected by heavy pigment treatments. The leather will also often become stiffer and take on a shinier appearance.
Unprotected leather
Unprotected, or aniline leather, is a more expensive option despite the fact that it's treated with a less protective pigment. Full aniline leather feels much softer and more extravagant than its protected cousin. The lack of an additional layer of pigment also allows the natural and unique grain and markings to show. Furniture, upholstered with unprotected leather, may not be as durable or stain-resistant as protected leather, but it does provide a sumptuous sensory feast.
If your sofa still has its label, then you can look for the following common codes. So what does the letter on the label mean?
Code A (aniline leather) – Aniline leather is a type of natural-looking leather that features many notable marks, such as range marks, barbed wire scars, wrinkles, scratches, and brands. Due to its lack of a protective pigment layer, unprotected leather cannot be cleaned in the same way as protected leather. A lot of manufacturers recommend simply dusting the sofa and vacuuming it using a soft brush attachment. Otherwise, soft leather can be easily scratched during a more intensive cleaning. If the care instructions allow it, you may also gently wipe the sofa with a soft cloth, dampened with distilled water.
Code P – Pigmented or aniline-plus leather is considered to be more resistant to stains and has a more even colour. This type of leather will have fewer markings. As protected leather is more durable, it will not mind being regularly cleaned. However, you should avoid using bleach and other strong chemical products which can cause substantial damage to the leather. The use of commercial leather cleaning products is highly recommended for sofas upholstered with protected leather.
Code N – Nubuck leather is a specific type of leather that has been buffed to create a velvety, suede-like surface. It is more likely to fade and stain than other types of leather, and will often have noticeable range markings.
What does the cleaning code on the label mean?
The label on your furniture can also contain additional information about the cleaning methods that can and cannot be used based on the type of material. So, if your sofa has this information on its label, here is what the letters stand for.
'W' (wet) is for water-based cleaning solutions.
'P', 'D' (Dry clean only), 'DC', or 'S' (solvent clean) are almost the same, and all of them mean that it's recommended to dry clean your sofa.
'SW' or 'WS' (Wet and Solvent) means using both methods.
'X' or 'X/S' is for professional cleaning only, and the piece can't be safely wet OR dry cleaned. It can be vacuum cleaned.
Vacuum the sofa
Once you know what type of leather you are dealing with, you can move on to preparing the sofa for the actual cleaning.
Start by vacuuming the sofa with the soft brush attachment. Use it to cover all areas of the piece of furniture, especially the hard-to-reach ones. Be sure to get into all the crevices where dirt and crumbs hide. Try to remove all dust, dirt, and debris, as they could scratch the leather when you start cleaning.
Pick a cleaning method for your cream leather sofa
Let's look into two of the most commonly used methods that can help you achieve the desired result. Pick a method considering the condition and material of the sofa, as well as the available cleaning instructions on the label.
Here is how to clean your cream leather sofa using either a commercial product or a homemade solution.
Cleaning a cream leather sofa with a homemade solution:
Mix 4 cups of distilled water and 1 tsp of dish soap. Mix the solution well before use.
Dampen the cloth slightly with the cleaning solution before wiping the sofa. Remember to clean between the cushions and the seams.
Dry the sofa with a clean cloth and let it dry completely.
Mix 1 cup of distilled vinegar with 2 cups of linseed oil to moisturise the leather. Apply the mixture with another clean cloth and let it stay for at least half an hour or until you see it's completely absorbed.
To get that shiny look you love, buff the sofa with another dry and clean cloth.
Tip: For fresh stains, you can use a mixture of water and a small amount of dish detergent. You can use a toothbrush to apply the cleaning solution to clean small areas like zippers, stitches or crevices.
Commercial cleaning product to clean your cream leather couch
Read and follow the instructions on your leather furniture cleaner. Test the product on an inconspicuous area before you tackle the visible areas. If directed to dilute the leather cleaning product, dip the cloth in the mixture until it is damp but not soaking wet. If the leather furniture cleaner can be used undiluted, move to step 2.
Start wiping the sofa with your cloth. Start from the top and work your way down. Be sure to rinse the cloth as needed.
Dry off the sofa with a clean towel. Don't try to save time by using a hairdryer, as it will cause the leather to become dehydrated, and cracks in the leather will begin to form.
Where possible, do not expose your leather sofa to sunlight. This will cause the leather to age prematurely, become discoloured, or form cracks. Try to keep your sofa away from other sources of heat, such as radiators, heating vents, and air conditioning units.

Mark Clark, Fantastic Cleaners
Deal with any remaining stains
Regardless of your precautions, someone will spill something on your cream leather sofa sooner or later. Sometimes accidents happen, and this is an unavoidable part of life. Luckily, you will be prepared for this eventuality with our stain removal tips below.
Need a Cleaner?
Enter your postcode to view our rates and availability in your area.
Removing grease and oil stains from cream leather sofa
Grease stains on a leather sofa can be a nightmare to remove if allowed to set. Most commonly, they are caused by dirty hands and oils from the skin or foods such as almonds, olive oil, or sauces. Once present, these oils allow other dirt to form and stay on the surface. To prevent this, be sure to clean your hands before using your furniture and wipe up any spills immediately.
On the other hand, even a single kitchen or fireplace mishap can fill a room with staining flakes of carbon and oils. However, the gradual build-up of everyday cooking and fireplace burning can leave behind a noticeable residue that darkens light-coloured leather furniture over time.
The best way to remove grease stains caused by food or beauty products is by using a commercial leather furniture cleaner. Here is how:
Blot the stain with a soft cloth to remove as much of the grease as possible.
Cover the affected area with your preferred leather cleaning product and let it dry.
If the stain is still there, cover it with baking soda. Let it sit for a few hours, and then brush it away.
Treating ink stains on cream leather couch
We've all been in this situation when you relax on the sofa writing something, but something distracts you, and your pen disappears, leaving nasty inc strikes and stains on your light-coloured sofa. Or perhaps your toddler found a pen and decided to have some fun with it on the furniture.
To successfully deal with the ink stains in such situations, you can:
Dip a cotton ball in rubbing alcohol; it should be slightly damp, not drenched.
Carefully blot the stained area without soaking the leather.
Once you have removed the stain, lightly clean the leather with a damp cloth.
Following this, use a clean rag or towel to dry the leather. Using alcohol can dry the leather, so apply a leather conditioner after you are done with the cleaning.
Warning:While alcohol-based products may not be the best option for very delicate leather, rubbing alcohol could be a solution when traditional cleaners do not work. Especially for ink, wine or coffee stains. Still, it's important to use it carefully in small amounts, test it on a hidden spot to see how it reacts with the leather and also dilute it if necessary.
You can also try treating ink stains with a mixture of vinegar with water in a 1:1 ratio. After you are done treating the stain, use a mixture of warm water and a drop of mild dish soap to clean the area and remove any vinegar remains and odour.
Eliminating mould and mildew stains from cream leather
Mould and mildew are not only unpleasant to look at but also smell bad and can cause respiratory issues. The method of removing mould and mildew is, thankfully, quite simple.
Mix equal parts of distilled water and rubbing alcohol.
Wipe all areas affected by mould or mildew.
Once the fungi are removed, wipe the sofa with a damp cloth.
Dry with a clean towel.
The mixture can also be used to sanitise or disinfect a leather sofa purchased second-hand.
Getting liquid stains off cream leather sofa
Drinks, such as juice, wine, tea, and coffee, are quite common and could leave permanent stains of different colours on your light-coloured sofa. When a spill happens, you should take the following steps immediately:
Blot the liquid with a cloth. Do not rub it to avoid spreading it further.
Clean the area with a leather sofa cleaner and a soft cloth.
Dry the area with a clean towel.
Apply conditioner on your leather sofa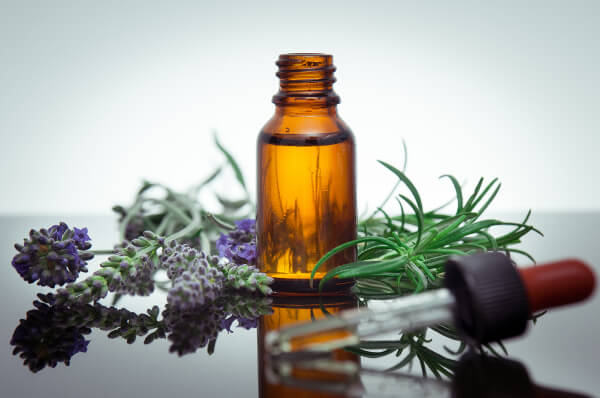 Conditioning a leather sofa may seem like an extravagant and over-the-top step to take when you have already taken the time to keep your sofa clean. This may be true, but if you want to keep the leather soft and in prime condition, you should apply a good leather conditioner at least once or twice a year after cleaning.
You can either use the recipe for the homemade moisturiser we mentioned above or you can resort to a store-bought product. Here are a few important points to remember:
Read and follow the instructions on the label of the leather conditioner.
Test a small amount on a hidden area before applying it to the entire sofa.
Apply the conditioner to your sofa using a soft or microfibre cloth.
Work from top to bottom using circular motions.
Let the leather conditioner dry overnight.
Use a clean, soft cloth to buff the leather on the following day. Start at the top and work down using small circular motions to restore the shine of your leather sofa.
Cleaning and maintenance tips for cream leather sofas
Does banana peel clean leather?
You can use banana peel to keep your leather furniture shiny. All you have to do is rub the inside of the peel on your sofa and see how the scuffs disappear. Buff and wipe off any residue with a soft cloth.
Is it ok to use baby wipes to clean a leather sofa?
Baby wipes may look like an easy way to clean leather, but they can actually damage the material. The chemicals in baby wipes can break down the protective layer of the leather, causing it to crack and peel over time.
Does vinegar ruin leather couches?
Distilled white vinegar is a natural cleaning solution that can do wonders for stubborn old stains. You can make a solution by mixing distilled white vinegar (in equal parts) with distilled water (if necessary). If you don't have white vinegar, you can use apple cider vinegar, too.
The acid in the vinegar can dry the leather, but this can be fixed by conditioning the leather after you have cleaned it.
Can I steam-clean a leather sofa?
A steam cleaner can be a great way to clean your leather sofa effectively and safely. Steam cleaning is a great option because it cleans the sofa and uses hot steam to kill germs and bacteria. Make sure to choose the right setting on the steam cleaner, so you don't accidentally damage the leather. You can also take advantage of professional steam cleaning and let the experts decide on the best way to clean your leather sofa.
Want to know more about how steam cleaning affects leather? We have a full guide on steam cleaning leather couches.
What should I not use on leather?
You should avoid using acetone nail polish remover, window cleaner, or alcohol-based products like disinfectant wipes, shoe polish or hair spray, as they can be harsh on delicate leather and worsen the problem.
However, as mentioned before, In an instance where ink, wine or coffee has been spilt on leather, and traditional cleaners are not effective, rubbing alcohol may be used, but it's important to be aware of the downsides. Rubbing alcohol can dry out leather, so it's important to use it in small amounts (you can dilute it) and condition the leather afterwards.
Takeaways
So, there we have it, your guide to cleaning a leather sofa.
For best results, lightly maintain your cream-coloured leather sofa on a regular basis.
If you don't know how to clean your leather sofa, don't experiment with household products, as they may cause permanent damage to the surface.
Read the manufacturer's instructions to identify the leather and buy specialised leather cleaners.
You can also book a leather sofa cleaning service and your sofa will look great for years to come and will remain as welcoming as on the day you brought it home.
Need a cleaner?
Enter your postcode to view our rates and availability in your area.
Did we miss anything? Do you have any tips for cleaning a leather sofa? Let us know in the comments below or give us a shout on social media!
Image source: Shutterstock / Courtesy of pics721