October 4th, 2019
Fantastic Team
How to's
Last update: 2 years ago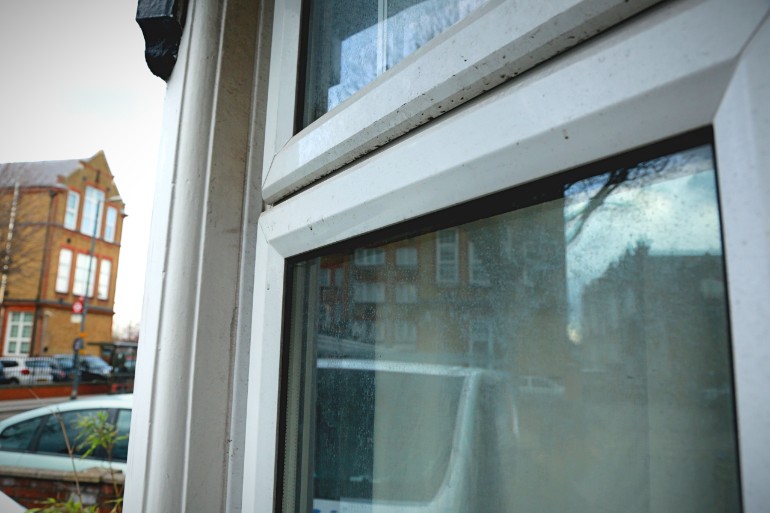 Once you've decided that it's time to clean the windows just do it and don't hesitate. Genuinely, we tend to postpone house chores like this one because it takes a lot of time and efforts to do it. So, if the right circumstances – like good weather, enough free time and energy on your part, are there, take good advantage. Take out the equipment and get down to work.
Instead of wasting time in search of the best window cleaner in stores and looking online on how the pros are doing it, you can choose one of these two things. Either, call professional window cleaners for real or follow the steps in this simple and a short guide to getting streak-free windows on your own.
Honestly, you can do it using only the materials you already have at home without going on a shopping trip and purchasing expensive equipment. If you are looking for an easy and quick method for cleaning windows, look no further.
Let's move on to the crucial part.
Equipment and materials you need:
Vacuum cleaner / multipurpose microfiber mitt / extendable feather duster;
Bucket;
Warm water;
Dishwashing liquid;
White vinegar;
Telescopic window cleaning mop and squeegee;
Microfiber cloth;
Waffle weave microfiber towel;
uPVC cleaner /for uPVC window frames/.
What is the best way to clean windows streak free?
Streaks are often left when you clean windows using only spray glass cleaner and paper towels or newspapers. Sometimes the effect is even worse than prior to cleaning the glass. It's quite practical and economical to prepare your own homemade cleaning solution which can do some small wonders and save you time shopping for detergents. To achieve the effect of spotlessly looking windows follow the steps below.
Remove and clean the window screens separately. It's important to wash the screens because it will be pointless to clean the windows and leave the dirty screens untouched. The accumulated grime will easily transfer onto the freshly washed glass and will inevitably stain them.
Dust the windows first to remove any loose particles of dirt. You can use a vacuum cleaner to remove the cobwebs and the dust on the sill. Depending on the height of the windows it's practical to use a multipurpose microfiber mitt or extendable feather duster as well.
Mix your cleaning solution. Fill a bucket with 2 quarts warm water, add 1 tbsp. dishwashing liquid and ¼ cup white vinegar. This solution is perfect even for very dirty windows.
Use telescopic window cleaning mop if you're washing high windows or lint-free microfiber cloth. Dip it in the solution and wring out the excess water.
Wash the window with the cloth using circular motions. If you are using the telescopic pole with a mop, then use the S-technique to make sure that every nook and corner of the window will be washed.
Clean off the soapy water with a squeegee. Place the tool in the top corner of the windowpane and carefully move it downwards. Try not to lift the rubber-blade from the glass because you risk leaving wet streaks. Once the solution has dried it will leave spots all over the surface. So, apply a bit of pressure with the squeegee but not too much because you are working on a glass surface. Then you must repeat the whole process. Then use a clean dry waffle weave microfiber towel to polish the window and wipe any left water spots.
If you are cleaning uPVC window frames, after washing them, as a final touch you can polish them with a uPVC cleaner and make them shiny. The specialised cleaners are antistatic which will protect the frames from accumulating dust.
We think you'll like…

 How to Clean Window Sill Mould
More Helpful Tips for Streak Free Windows
The most important thing is the water you are using to clean with. If you got clean water every time, you'll create a streak-free finish. If you use dirty water, you'll give that smeared look you want to avoid. That's why you should change the cleaning solution in the bucket when it gets dirty and then continue washing the rest of your windows.
Avoid detergents or solvents because they can leave a coating on the glass. Instead, use an easy to make cleaner with water and vinegar. Mix half of a spraying bottle with water and the other half with white vinegar. Spray any glass surface and wipe with a microfiber cloth. It's a quick and efficient method to maintain the shiny look of windows and mirrors as well.
Wash the windows early in the morning or late in the afternoon when the sun is not so hot. Otherwise, the cleaning solution will evaporate and dry too quickly and it'll leave marks on the glass.
Windex will always give you good results every time when you are in a hurry and the windows are not that dirty. Spray and wipe off with dry microfiber cloth. It's a versatile product for all types of glass and windows.
Consider the risk and your safety and leave high or hard to reach windows to professional window cleaners.
Need a Cleaner?
Enter your postcode to view our rates and availability in your area.
Was this post helpful? Do you have any window screens cleaning tips and ideas that you can share in the comment below or on our social media channels? We'd love to hear them!