October 4th, 2019
Fantastic Team
How to's
Last update: 6 months ago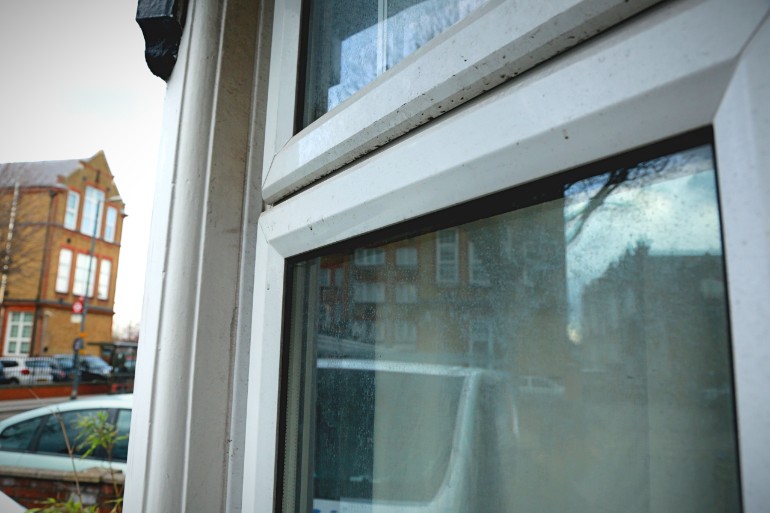 Genuinely, we tend to postpone window cleaning because it takes a lot of time and effort to do it. So, if the weather is good, you have enough free time and energy, take out the equipment and get down to work.
Instead of wasting time in search of the best window cleaner in stores and looking online on how the pros are doing it, you can choose one of these two things. Either, call professional window cleaners or follow the steps in this simple and short guide on how to get windows streak-free on your own.
Honestly, you can do it using only the materials you already have at home without going on a shopping trip and purchasing expensive equipment. If you are looking for an easy and quick method for cleaning windows streak-free, look no further.
How to clean windows without streaks
If you're looking for a streak-free window cleaner that doesn't involve harsh chemicals or toxic fumes, hot water and vinegar mixture is a great alternative, especially if you have pets or children at home.
Equipment and materials
Distilled vinegar;
Hot water;
Spray bottle;
Squeegee;
Microfibre cloths;
Old newspaper.
Cleaning steps
Mix a cup of distilled vinegar with a cup of hot water in a spray bottle, then swirl to mix the concoction. Warm water is going to be extremely helpful in loosening any stubborn dirt or grime.
If your windows are extremely dirty, you may want to prewash them to remove as much dirt as possible before using your vinegar spray. Afterwards, spray the windows with the natural cleaning solution and let the mixture sit for about 5-10 minutes.
Take your squeegee and start wiping the window from top to bottom. Make sure to clean the squeegee blade after every downward stroke in order to avoid moving dirty water around.
Wipe the window down with a microfibre cloth or an old newspaper. Those items won't leave streaks on the window so don't worry about it.
Tips for getting streak-free windows
Distilled water
Most of us don't think about using distilled water to clean our windows, but professional window cleaners know that it's the best option. Streaky windows are often the result of using tap water, which can contain high levels of minerals like calcium and magnesium. These minerals can leave behind a residue when they dry, making your windows look cloudy and filled with streaks.
If you live in an area with hard water, you may also notice that your kettle frequently needs to be descaled because of limescale buildup. That's why we strongly recommend either buying distilled water or investing in a household tap water distiller.
Use soapy water with caution
If you want to achieve streak-free windows, using too much soap can quickly become a problem. Many people believe that using more soap will make it easier to remove dirt, dust and grime, but in reality it does the opposite. Excessively soapy water will leave streaks and make your windows look dull and cloudy. To create a cleaner that will effectively remove dirt from your windows, you only need to mix a few drops of dish soap in the water.
Use the right tools
When it comes to streak-free window cleaning, using kitchen roll is a big no-no. Not only is it wasteful, but it can also leave your windows looking worse than before – streaked with lint, dust and residue. To get streak-free, gleaming windows, you need to use the right tools – microfiber cloths, scrubbers and rubber blade squeegees. These tools will help remove dirt without leaving behind any residue or lint.
Choose the right weather
If you think that the best time to wash your windows is on a sunny day because of the extra light, think again. It's actually better to wait for a cloudy day. The sunlight can create glare on the glass, making it difficult to see if it's cleaned properly. Plus, the cleaning solution may dry before you have a chance to wipe it off, resulting in streaky windows.
Contact the professionals
You don't have to go through the hassle of cleaning windows yourself. That's why we strongly suggest you contact a professional window cleaning service. They have the right tools and equipment to get the job done quickly and efficiently. Plus, you can be sure that your windows will be sparkling clean without any streaks or residue left behind.
Need a cleaner?
Enter your postcode to view our rates and availability in your area.
Was this post helpful? Do you have any window screens cleaning tips and ideas that you can share in the comment below or on our social media channels? We'd love to hear them!