November 28th, 2016
Fantastic Team
How to's
Last update: 2 weeks ago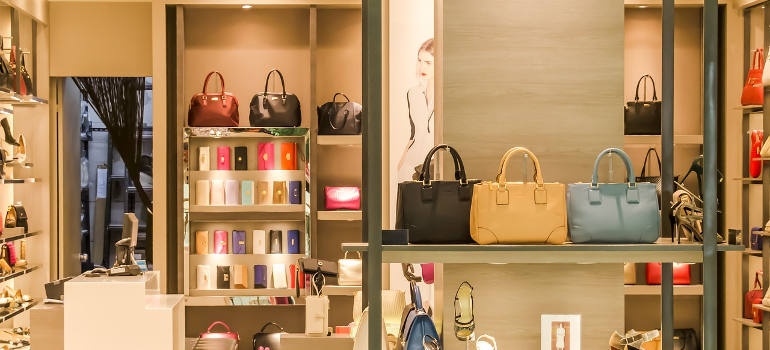 Are you one of those who wishes to have a large wardrobe which can fit all their clothes? Why not a studio-sized closet, which can gather all your favourite belongings? Is that dream even remotely possible?
A spacious wardrobe will be no big deal to organise. But how do you do the same if your wardrobe looks like a wee-bit oversized music box? In case you have a tiny home, here are several organisational hacks that will help you fit your items in a neat fashion.
How to organise a small wardrobe
Don't turn your clothes hanger in one place to clutter all your unnecessary stuff, just because you don't need them at the moment. Plan a drawer reorganisation so that you can optimise better your space. There are many organisations that accept charity – if you have lots of old and already unfitting clothes, you can give them away.
Planning can help you extract the maximum advantage of the space you got. Set up a list of the things you use often and the ones you don't. Separate them into seasonal groups, however, if space doesn't allow that, put the clothes on two levels, the first being filled with the items you wear in the current season.
You may be thinking a system of racks is the perfect solution, but that's not always true. Shelves take up precious centimetres out of the space, and if you decided to buy foldable ones they might either turn out to be too small or too wide and uncomfortable to use. It's best to split your wardrobe into two halves. In the first one place the hangers with the clothes you can't fit in for any reason, and fill out the other with built-in drawers.
Small baskets on the bottom shelf give a great opportunity to store smaller items that will otherwise take up too much unnecessary space, such as socks or underwear. In the corners, you can safely put an umbrella basket. And, on the very door, you can hang your hats.
The shelves must have at least 30 cm of depth. This way you won't lose much volume.
Provide more space between the shelves. This will allow for airflow circulation between the clothes and will prevent dust build-up or mould forming.
Group your clothes according to type – jeans with jeans, T-shirts with vests, sweatshirts with pullovers and so on.
Put the clothes you use most often at the level of your eyes. This way you will see them straight away after you open the wardrobe and you won't have to rummage through all shelves and scramble everything just to get to your favourite sweater.
Leave at least 15 cm of space between the next shelf and the clothes underneath it, so they can breathe.
Install drawers for the little items. However, if you don't have the capacity for that, use boxes or baskets, either at the eye level or on the bottom shelves.
However, even the largest of wardrobes can experience hiccups, such as Leigh Anne Pinnock's one, who you may know from the famous UK pop group Little Mix. She trusted our professional help for not only cleaning her brand new home, but also for organising all her beautiful designer outfits and amazing shoe collection. The Fantastic fashionistas did an excellent job sorting her whole wardrobe and turning it into a neat and ordered space
..my ridiculous amount of clothes! It's gone from a jumble sale to perfectly organised!! 😁😁thank you @fantastic ❤️❤️ x leigh pic.twitter.com/jyvpHRNlID

— Little Mix (@LittleMix) 20 November 2016
How to save your wardrobe space with hangers
In order to save more space when organising your wardrobe, pay closer attention to the hanger order. With a few simple tweaks, you'll be able to fit in seemingly impossible-to-fit items.
If you have two levels of bars for the hangers, use the upper one for clothes with the shorter length, whereas on the bottom place the clothes with the bigger length. Use the space beneath them to store shoes or old items.
Catalogue your clothes and label them – the more specific, the better. For example, separate short sleeves from long sleeves, or daily from elegant clothing.
Keep the scarves, hats, gloves and bags changed, so you can match them with your clothes;
How to store your shoes
If you have many pairs of shoes or they don't fit in your closet, here are a couple of tips.
Keep the shoes at the lowest level.
Paint the shelves in either very bright or very dark colour. This way you will have the chance to visualise quickly which shoes match your chosen clothing.
Flip-flops and slippers are easy to fit in pairs of two at one single shelf.
Pick the higher shelves for boots and high heels. If you have too many, the storage boxes are your answer.
However, if you have a free room without a purpose, turn it into a large wardrobe. The room doesn't have to be so spacious – it's enough to place several hangers, and shelves on the walls and you will have a comfortable closet to keep your favourite wear.