November 13th, 2017
Fantastic Team
How to's
Last update: 4 months ago
To be frank, professional carpet cleaning is one of our most popular services. At FantasticCleaners.com we know how to get carpets professionally cleaned – GUARANTEED.
As a reputable cleaning company, Fantastic Cleaners dispatches professional carpet cleaners to handle the wide range of grimy floor coverings: Persian, Azerbaijani, Indian, South American, Asian, Oriental and more. Cleaning your home and keeping the household toxin-free should go hand in hand. After all, what use is a clean home if it poses health hazards to the people who live in it? This is why all professional cleaning methods used at Fantastic Cleaners are kind to both fabrics and you.
What are the pricing factors?
Square footage

– house, apartment or office?

Floors, stairs or walls

– the area type?

Cleaning method

– hot water steam/deep or dry chem?

Stain protection

– included or not?

Anti-insect

– do you want an insecticide treatment?
The average cost of carpet cleaning ranges between £25 and £49 depending if one room only (10×10 feet) or a thorough area treatment (28×12 feet).
Types of carpet cleaning at Fantastic Cleaners
1. Hot water extraction
When a fantastic tradesman arrives at your home, a series of steps ensure the most efficient deep clean of your textile floor coverings:
First, the carpet is carefully examined and pretreated.
On average, stain pretreatment includes regular vacuum cleaning followed by specialised solvents to any existing smear. It will take a few moments before the piece is fully ready for the following deep cleaning part.
A high-performance hot water extraction machine will remove the accumulated dust and grime.
The professional equipment steams a mix of hot water and carpet shampoo deep between the fibres of your carpet. At the same time, a powerful suction attachment removing the moisture from the carpet (along with the dislodged grime).
The effect is amazing and it is worth each and every penny.
In case the treated carpet hasn't been deep cleaned in a while, then you will be able to see how every section touched with the nozzle brightens up.
The entire process is repeated but this time, water alone.
A good rinse of detergent and any grime left behind.
* Note: The powerful deep suction attachment removes up to 95% of moisture from a freshly cleaned carpet. To speed up the drying time, a FREE AIR-MOVER will air-dry the room and all 5% of dampness left. Learn more about hot water extraction cleaning here.
2. Dry chem cleaning
The average cost of chem dry carpet cleaning depends on your specific case but the process is straightforward:
The technician spreads a special low-moisture cleaning powder all over the fabric of your rug
The dry compound solution cuts the need for water and washing.
A professional grade machine with rotating brushes rubs the powder in.
It causes tiny particles to bind with the accumulated dust and grime;
The powder is left to set in for a bit;
For best results, dry cleaning requires a few minutes so the dry compound can work in.
Finally, the carpet is vacuum cleaned and powder is removed along with all loosened unsanitary particles.
Powerful suction takes all the dirt away.
You get excellent results.
The rug dry cleaning cost stands for a great return on investment.
* Note: This method is the best way to refresh a delicate piece of textile floor covering but it doesn't remove stubborn stains such as from greasy food or colouration from spilled drinks like coffee and red wine.
3. ScotchGard™
The professional Scotchgard™ stain protection is the most efficient way to protect your fabric. The thin layer blocks the interaction of fibres and the wide range of unsanitary agents and thus reduces wear and tear.
Scotchgard™ protection Is gentle to delicate fabrics;
Scotchgard™ keeps carpet fibres fresh;
Scotchgard™ prevents soiling.
A minor surcharge is how you prolong the life of your floor coverings.
4. Anti-insect treatment
As the name suggests, insecticides are chemical products designed to kill insects, such as ants, cockroaches, and flies. Most commercially available insecticides are either spray- or granule-based and, while both will kill insects, they each have a particular area of expertise.
Granulated insecticides. Excellent for dealing with pests, such as ants and any other pests that build nests in hard-to-reach areas or actively scavenge for food. The granules are mistaken as food and are carried back into the nest, or are just eaten directly. The poison is usually fast-acting, so most insects die shortly after ingesting it.
Sprays. Best used against flying pests and biting pests, such as fleas. Most insects will die within minutes of coming into contact with an insecticide spray, but some stubborn bugs may make you spray the area multiple times before giving up.
This is 100% hygiene.
Need a Cleaner?
Enter your postcode to view our rates and availability in your area.
How much is carpet cleaning per room on average?
What are the average types of jobs per room and their corresponding rates you may ask? How much does it cost to have carpets cleaned? How much is it to steam clean a carpet? How much does rug cleaning cost alone?
Here is the list of carpet cleaning prices for London per room by the experts at Fantastic Cleaners:
Premises type
Hot Water Extraction + Stain protection*
Dry Cleaning / Delicates
Prices
Fantastic Club
Standard
Fantastic Club
Standard
Lounge / Dining room (12×12 feet)
£37
£41
£30
£33
Through lounge (28×12 feet)
£55
£61
£46
£51
Hallway (10×4 feet)
£18
£20
£13
£15
Staircase (up to 14 steps)
£37
£41
£30
£33
Rug (up to 3sq.m)
£20
£22
£32
£36
Medium Rug (up to 7sq.m)
£28
£31
£40
£44
Large Rug (up to 15sq.m)
£35
£39
£50
£56
But wait, why not clean the entire property yourself?
In theory.. you could try, but in reality… you have to sacrifice WAY more than money alone.
If you hire a regular rental carpet cleaner, you will still have to spend between £20 and £28 per ever 24 hours. Add another £15 for a carpet shampoo on top, the few hours of your free time to pick it up, use it and return it when "done".
Here are a few of the downsides of renting steamers and DIY attempts:
Sorry, but Rug Doctors, Homebase and etc. rental steam cleaners are simply slow. To properly clean a couple of rooms could take you many, many hours. Not to mention how difficult it is to properly clean a carpeted stairway.
Low-end cleaning machines use A LOT of water. This means that they might leave your carpet too damp. It causes mould and mildew to develop, which poses future risks of infestation for your entire property.
Difficult to use. Larger models are hard to manoeuvre, especially in smaller apartments, and smaller units will require a frequent supply of shampoo and frequent disposal of grimy water.
Be wary of a potential malfunction. These machines are constantly used and moved around which increases the risk complete failure. This means you might have to go through the entire process all over again.
DO / TRY-it-yourself stands for hefty effort and NO guarantees for best results. Mind the gap in quality between high-end gear, used at FantasticCleaners.com, and low-end rental units. Add the risk of extra expenses in case of the rental units malfunctions and compare the cost of do-it-yourself to professional services once more.
ASK YOURSELF: How much does your free time cost?
By the time you hire, pick up the cleaner, find and buy the right shampoo, do cleaning itself and return the unit, you would have spent many hours and effort. Draw the line and you will realise it is a better investment to hire a professional company like FantasticCleaners.com to handle carpet cleaning for you, while you benefit from excellent results, less hassle and more free time.
Need a Cleaner?
Enter your postcode to view our rates and availability in your area.
One bedroom and living room, or a two-bedroomed property with a hallway or a single living room, or two? Four or more bedroom houses with carpeted staircases or even wall carpeting?
Discounts and Benefits
At Fantastic Cleaners we care about our customers and that's why we offer discounts for:
Multiple services booked;
Returning and regular clients;
Our membership program;
Personalised support.
You can book carpet cleaning as part of our professional post-tenancy/move out service and benefit from the preferential cost. Discounts on booking multiple services apply for regular/private home cleaning, our specialised furniture, and upholstery care, or even our expert oven and cooker valeting.
BONUS: Kill Bugs? Book an insecticide treatment
That's right, there is actually a common household pest known as the varied carpet beetle and getting rid can be a nightmare! The little troublemakers have a peculiar diet that includes animal hair, insect carcasses, and bird feathers.
Oh, and some types of fibre found in carpeting, furniture, and clothes. So if your property has experienced pest-related troubles in the past, then we can help with a specialised treatment to protect your home and family from a carpet beetle infestation.
What other carpet cleaning charges are there?
Your home is unique which on some occasions might incur a bit of extra labour. Average companies for carpet cleaning in London will charge you a minimum fee, but at Fantastic Cleaners we won't book a job if your mess is out of our hands.
Stubborn stains beyond removal are a no-no. Fantastic Cleaners is fantastic for a reason but some stains are here to stay. Many spills are hefty to clean but do go away. Unfortunately, others are permanent.
Furniture relocation and re-arrangement: Carpet cleaners should not remove furniture due to unregulated risk. But if weight and difficulty are reasonable, and the tradesman is prone to do so – Yes, the couch would be okay.
Minimum charges apply. If square footage is too small, a minimum fee applies. Professional cleaning companies in London would not book a job for one rug alone. Book smart and clean your entire house at once and you receive benefits and additional discounts. Combine multiple services and pay less.
What stubborn stains are beyond removal?
Fantastic Cleaners won't take a job for blood or water stains. Speaking of stains, we offer an effective product for protection from household disasters such as accidental spills and pet-related misfortunes (we can get rid of nasty odours).
Scotchgard™ is a highly-effective stain repellent that blocks fabrics from binding with a stain. Enjoy fresh and stain-free carpets in the long-term.
Is professional carpet cleaning worth the cost?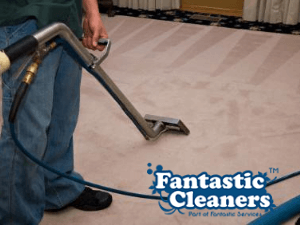 How much is carpet cleaning and is it worth it? More often than not, IT DOES. We are proud to guarantee your excellent results throughout London, Manchester, Liverpool, Bristol, Oxford, Brighton, Warrington, Stockport, Crewe, Chester, and Wigan.
Absolutely and without the shadow of a doubt. Any regular vacuum cleaner can accomplish only so much, but professional hot water or dry chem cleaning are unmatched.
No matter how often you vacuum your home, good old household dust will easily find its way to the microscopic spaces between fibres of the pile (the fuzzy side of the carpet that is).
Accumulation of dust and grime is inevitable no matter how powerful your vacuum cleaner is. And if we look further into it, the unsanitary agents that are the actual cause of worry here are the sneeze-causing dust mites and bacteria.
There is also an aesthetic side to consider.
With time, all types of carpeting turn a little shabby and lose their appeal. No matter how you look at it, some form of washing is required to restore that fresh, uplifting feel that only a clean and nice-smelling carpet holds.
Need a Cleaner?
Enter your postcode to view our rates and availability in your area.