Last update: 5 months ago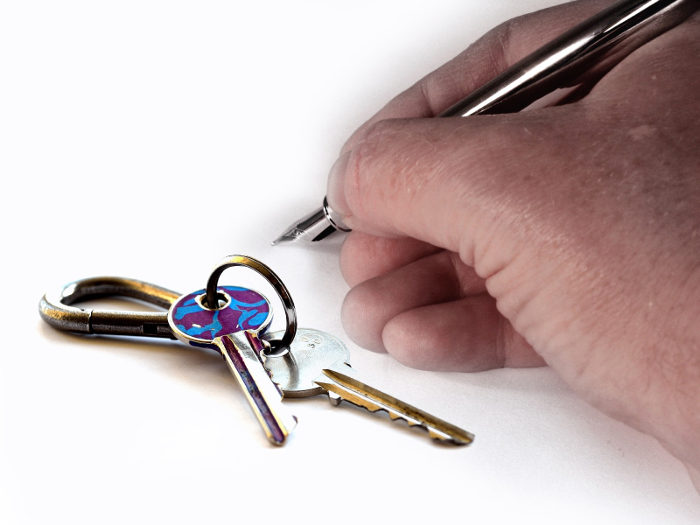 This guide will help you understand the basic end of tenancy cleaning tips and know-how tenants should take under full consideration.
More than 50% of all deposit disputes happen due to inadequate cleanup or include a cleaning related issue after the final move out inspection. Doing your end of tenancy cleaning up to your tenancy agreement requirements is critical to get your deposit 100% back.
Moving out 101: Tenant Tips for End of Tenancy Cleaning
A) Short summary:
Basically, when you move out your housing has to be as clean as when you moved in. Limescale round taps, switches and sockets along with mould on grout, fingerprints on windows and glass doors, are not considered 'fair wear and tear'. This means you are bound to take care of everything.
The move in inventory should tell you whether the property was cleaned to a condition which was 'good domestic', 'domestic' or 'professional' prior to you moving in, and your tenancy agreement should say whether you must have it cleaned to a domestic or professional standard.
You want to clean everything yourself?
Bear in mind how long it takes to do the job right, not to mention all the gear you'll need. Removing limescale, grease, mould, and dirt might take a single person tens of hours to complete and proper carpet cleaning requires vacuuming and professional hot water extraction cleaning. Everything has to be finished before your landlord and inventory clerk carry a final move-out inspection. Don't attempt to do end of tenancy cleaning before you move belongings out. It would be far easier, regardless of who does the cleaning. And finally, since there's so much to clean, make sure you have a system. Consider following an end of tenancy cleaning checklist to ensure you won't miss anything.
What makes Fantastic Cleaners the best end of tenancy cleaning company in London?
72h re-clean guarantee

Fully trained professional cleaners

– check out cleaning you can trust.

No time span

– it's done when it's clean, usually 3 to 5 hrs.

All appliances are cleaned

as part of the service.

Key pick up upon request

– to ease both landlords and tenants.

More than 8 years of experience

– proven reputation and customer care.

Highly-efficient equipment and high-end detergents

– we constantly update gear and know-how.

Constant quality inspections

– reports and on-site standards.

Friendly and polite

after tenancy experts.

We guarantee a 5 STAR

cleaning service.
All Fantastic Cleaners follow agency-approved checklists when cleaning a rental property. This way our company provides the highest professional standards for undisputable customer satisfaction.
Need a Cleaner?
Enter your postcode to view our rates and availability in your area.
B) In-depth version:
The Mandatory End of Tenancy Cleaning Tips for Tenants
>> End of tenancy cleaning tips 101 – The Basics Move-out Guide for Tenants:
Tenants often want to carry end of tenancy cleaning DIY. There is nothing wrong with that but there are a thing or two you should know. Here is a set of tenant tips, gathered and organised by the professional after tenancy experts at Fantastic Cleaners:
Your full deposit refund depends on what is the housing condition AFTER you leave.
As a tenant, you are eligible to carry out your own cleaning, unless your tenancy agreement says otherwise. There are cases where professional curtain and carpet cleaning are required by landlords, as well as professional carpet cleaning. Unless explicitly written and undersigned – the choice is up to you. The cost of rug cleaning as a standalone service makes booking A to Z tenancy cleaning a reasonable choice.
DIY enthusiasts should be aware of time and effort required to properly clean a property. Professional move out cleaning teams could consist of up to 6 technicians and take up to 4, 5 hours of work. Supplemental detergents and gear are required – steamers (you could rent), high-end vacuum cleaners, squeegees, detergents and etc.
The landlord or estate agent has the right to demand the same level of hygiene as stated within the primary property inventory report, prior to you moving in.
Choosing between a professional after tenancy cleaning and a DIY home clean is up to the tenant, as long as the initial property condition is met (with some fair wear and tear applied).
In case the renter handles domestic duties and chores by him/herself, the check-in inventory report should be taken into 100% CONSIDERATION.
Your landlord can not imply overly charges in case the abode is not fully cleaned BEFORE the renter has moved out.
If agency managed, it is the agency's call on whether a landlord claim is right or wrong.
If your deposit is not paid back in time, you can challenge your landlord to court and opt for compensations.
In case of significant and unfair deposit deductions, the renter has to make sure whether the rental agreement refers such in any way. If too much and the landlord rejects reconsideration – the tenant has right to take the issue to COURT.
When the time comes to leave your rental property, your housing should meet basic hygiene standards. As a tenant, you have to leave a tidy and clean environment for your landlord and any future renters.
Who cleans what?
Landlords or Tenants?
>> End of tenancy cleaning tips 101 – The Basics Move-out Guide for Tenants:
All domestic chores related to general cleaning and property maintenance (prior to the end of lease), are the tenant's (YOURS) responsibility to both monitor and manage. The renter can be held liable in case of poor hygiene, especially if it results in severe problems such as:
Mould and mildew;
Pest and rodent infestation;
Complicated cleaning related issues.
In order to properly handle these, landlords call upon professional help: cleaners, pest and mould exterminators and etc. This means solutions can be costly and you as a tenant WILL be held liable for the bill. A mandatory end of tenancy cleaning tip to bear in mind!
If the property has a patio deck, a garden area (big or small), driveway or parking lot, all these areas are either assigned as a responsibility of the housing agreement UNDERSIGNED tenant or to communal management. If part of your deal, it is up to you to clean up before you leave, otherwise you will most likely have to pay for it.
For shared property areas it is the housing landlord the one held responsible for occasional maintenance and domestic cleaning. Such exterior chores include gutter cleaning, facade care, roofing issues and etc.
Common Reasons for Landlord-tenant Disputes?
>> End of tenancy cleaning tips 101 – The Basics Move-out Guide for Tenants:
According to a wide survey from the 3 deposit protection schemes in England – "Deposit Protection Service", "MyDeposits" and the "Tenancy Deposit Scheme", more than half of all tenant-landlord problems at the end of a tenancy are a direct result from poor housing condition.
This means the rental property does not meet cleanup requirements, which is followed by damage caused renters and renovation.
56% of landlord-tenant disputes are due to inadequate end of tenancy cleaning;
43% of tenancy disputes are a direct result of damage inflicted throughout the lease;
30% of tenant-landlord disputes are caused by controversy due to redecoration.
Can Landlords Force Tenants Hire Professional Cleaners?
>> End of tenancy cleaning tips 101 – The Basics Move-out Guide for Tenants:
Some rental agreements DO include an explicit clause for a mandatory professional end of tenancy cleaning at the end of the lease. UNLESS SO, tenants can be held liable only in case of extreme situations such as those mentioned above.
–
According to "Guidance on unfair terms in tenancy agreements" by the Office of Fair Trading (ex) Chapter 4.4 defines what reasonable cleaning charges are:
"Cleaning charges – a requirement to pay for cleaning at the end of the tenancy may be unfair if it is vague or unclear about the basis on which money will be demanded or the extent of the cleaning involved. Such a term is more likely to be fair if the amount of the charge is expressly limited to reasonable compensation for a failure to take care of the property (see also our views below on excessive charges)."
And Chapter 4.8 reveals that some tenants may end up a subject of landlord abuse in terms of cleaning surcharge:
"Excessive cleaning charges – as a matter of normal practice in short lets, reflecting the common law, tenants are expected to return the property in as good and clean a condition as it was when they received it, with fair wear and tear excepted. We therefore commonly object to terms that could be used to make the tenant pay for the property to be cleaned to a higher standard than it was in at the start of the tenancy, or that require cleaning regardless of whether or not this is necessary for the tenant to comply with their normal obligations with regard to the state of the property "
–
"The property landlord has no grounds to force tenants to hire professional end of tenancy cleaners when the property meets its initial condition, with some fair wear and tear of course."

Audrey Wright – TheTenantsVoice.co.uk
When are Tenants Supposed to Pay for End of Tenancy Cleaning?
>> End of tenancy cleaning tips 101 – The Basics Move-out Guide for Tenants:
Landlords WILL charge tenants for cleaning in case the rental property has not gone through an extensive end of lease treatment after the renter has moved out or because the initial CONDITION was not restored accordingly.
In that case, your housing landlord has the right to hire a professional after tenancy cleaning company after you leave, while all costs on cleaners will be withheld from YOUR tenancy deposit.
In that case, the property landlord will surely aim for high-end services, rather than mind the price. Since the housing Lord is NOT liable to withhold a sum greater than the actual post-tenancy service, your as the tenant has to demand a receipt as proof, prior to approving any move out cleaning costs eligible as deposit deductions.
"Professional end of tenancy cleaning is a service meant for renters who occupy land or property, that does not comply with an initial standard of condition set via an inventory report at the beginning of a tenancy. It isn't a mandatory service, but due to the complicated nature of the task, people often prefer PRO results."
Dmitri Kara – Post Tenancy Cleaner at Fantastic
Why Property Inventory Reports Matter?
>> End of tenancy cleaning tips 101 – The Basics Move-out Guide for Tenants:
Tenancy deposits are usually in amounts renters cannot neglect. It should be the tenant's (YOURS) highest of priority to care and maintain the property in a prime condition and an inventory report can prove it in case of disputes.
Tenants have two options to back up with inventories:
Hire a professional inventory clerk.
Move out inspections are impossible to neglect in court when carried by professional property inventory clerks. As third-party adjudication, inventories serve as an undeniable proof of the initial and final housing condition.
Do it yourself.
Although doing it yourself does hold its risks, as long as you provide a clear visual documentation of condition, you could stand your ground in case of court disputes. It all comes down to undeniable proof and clear, steady footage.
In order for tenants to receive the full deposit refund, both check-in and check-out inventories should match while some fair wear and tear is applicable.
Government-backed schemes guarantee tenants the deposit refund if:
Tenants meet the terms of the initial tenancy agreement;
Tenants prevent damage and maintain the property;
Tenants pay the rent and bills according to the lease contract.
How to Handle your End of Tenancy Cleaning?
>> End of tenancy cleaning tips 101 – The Basics Move-out Guide for Tenants:
The cheapest way for renters to carry an after tenants clean is to obviously "do it yourself", but it sure comes with a price of its own!
While that may not sound as difficult as it is, occupants must bear in mind that to move out is time and strength consuming, without any of the other chores involved in ending your lease. A key point for renters is the fact that an after tenancy cleanup WILL take you a huge chunk of TIME AND EFFORT.
In order to set a clear goal for a condition eligible for a full deposit refund – you should ask your estate agent, property (or lease) holder for a copy of the initial inventory report along with the checklist used when inspecting housing condition before you moved in.
When should a tenant clean?
Your housing is small or you rent a single room in a shared property;
Your rental property is unfurnished;
You deep clean at least once per month;
You have sufficient time to clean it prior to returning the keys;
You want less expense when moving out;
You're really good at cleaning.
When should a landlord clean?
You have allergies from cleaning detergents;
You cannot invest the time or effort required;
You are not experienced with cleaning;
You lack access to proper gear and experience in using it.
How clean does your housing have to be to pass a move-out inspection?
Rubbish should not be present;
No signs of hair or fur;
Lack of dirt, dust and stains;
No grime, grease, finger marks, smudges nor spills;
No signs of limescale nor surface rust;
Total disposal of debris, food deposits or leftovers.
How to Avoid Unfair Tenancy Deposit Deductions?
>> End of tenancy cleaning tips 101 – The Basics Move-out Guide for Tenants:
In order to limit dishonest landlords, you (as a tenant) have to ensure that the rented property is in a similar condition to what your check-in inventory report describes. Although presence at check-out inspections is far from mandatory, to actually be on site is crucial to limiting any dishonest intentions.
Prepare all paperwork you might need:
A copy of your tenancy agreement;
Receipts of rent;
Receipts of utility bills;
Receipts of all repairs, cleaning, gardening and other professional services you've covered on your own;
Photo or video documentation of property condition right after you moved out.
Need a Cleaner?
Enter your postcode to view our rates and availability in your area.
Common Landlord Scams can you Avoid:
Landlords and/or estate agents might act as affiliates to handyman/cleaning companies and receive commissions per job. Make sure you double-check any service you are "highly recommended" to pay for!
Some landlords / estate agents "hire" themselves rather than cleaning professionals. Make sure you always ask for receipts!
To put tenancy deposits in a deposit scheme is mandatory by law, but dishonest landlords might still attempt to do otherwise. Make sure you double-check it online. All you need is to visit the websites of your scheme and input property postcode, tenancy start date, tenancy deposit amount and your name.
Rogue landlords often claim funds received prior to you entering the property claiming those are administrative fees as opposed to a deposit. Never pay in cash!
Dishonest landlords might try to charge you with excessive and most importantly HIDDEN FEES that end up as DEBT. A classical example are expenses for inventory inspections. Unsuspecting tenants preparing to move out end up with a juicy bill, that they are expected to cover, regardless the lack of any legal grounds of doing so.
In case you find yourself a victim, immediately contact your tenancy deposit scheme. Take precautions and always require your landlord to provide a written proof of everything you'll have to cover throughout your lease.
Gotchas and takeaways:
If you have not figured it out by now, here is the conclusion: In order to receive your full housing deposit back at the end of your tenancy, your future ex-landlords has to lack any reason to claim deductions.